We had our third new year celebration for 2019 on April 14-17, the holidays for the Khmer New Year. It is only a three-day(!) celebration but because one of the days was a Sunday, an extra day was added.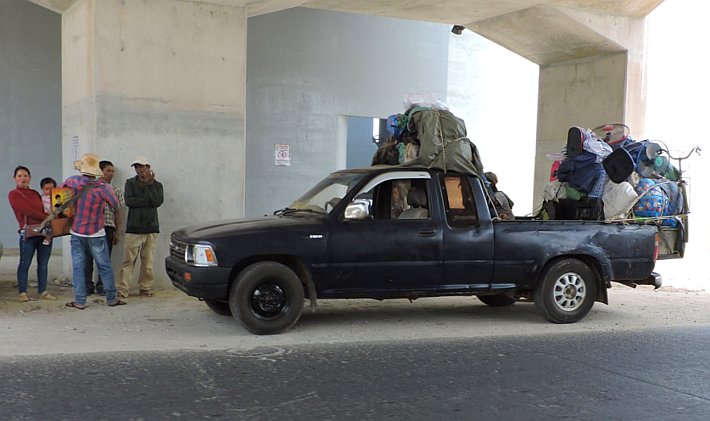 The first rule for the new year is that you have to celebrate in your home province so the city basically empties out (which is great for those of us who remain). I'm not sure why this truck is loaded as it is but they made sure to bring a fan and a bicycle.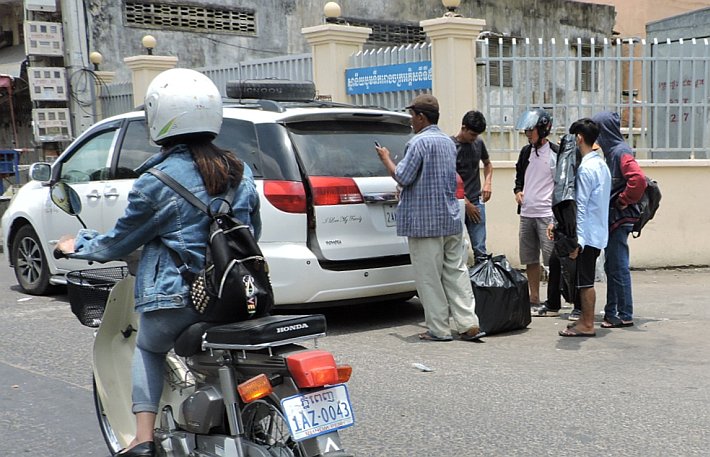 This group is traveling with a little more style and comfort, in a taxi van.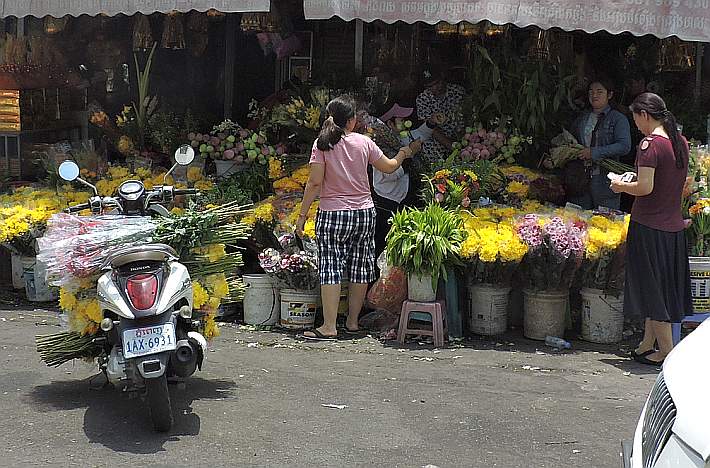 What do you take with you when you visit the homeland? Flowers are always a good bet.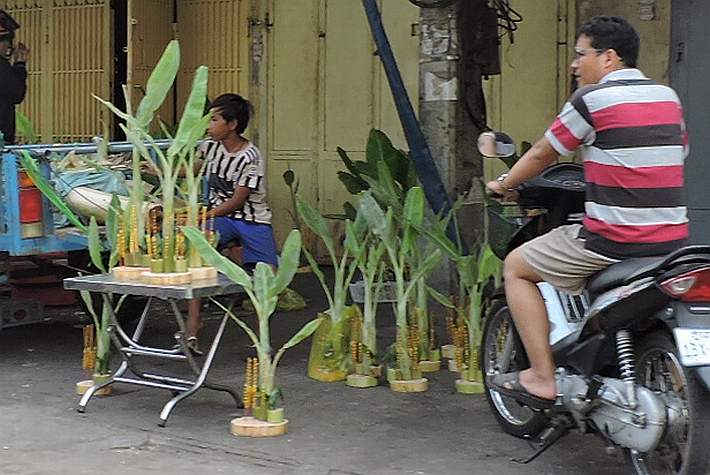 And everyone needs some of these things, whatever they're called. It's a traditional new year must-have item for each house.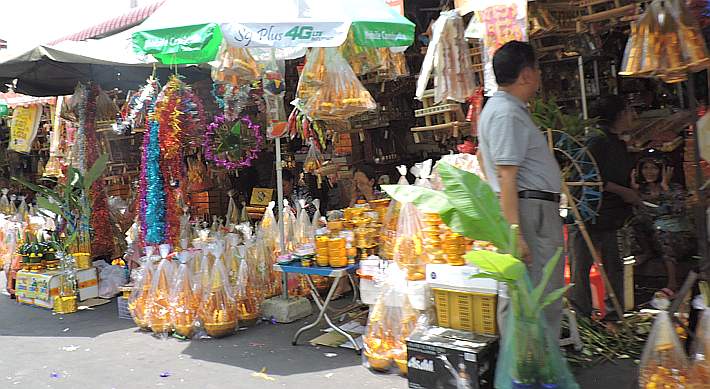 Other shops offer a variety of doodads, to make the homes more festive. And all the gold is a harbinger of good luck and wealth in the new year.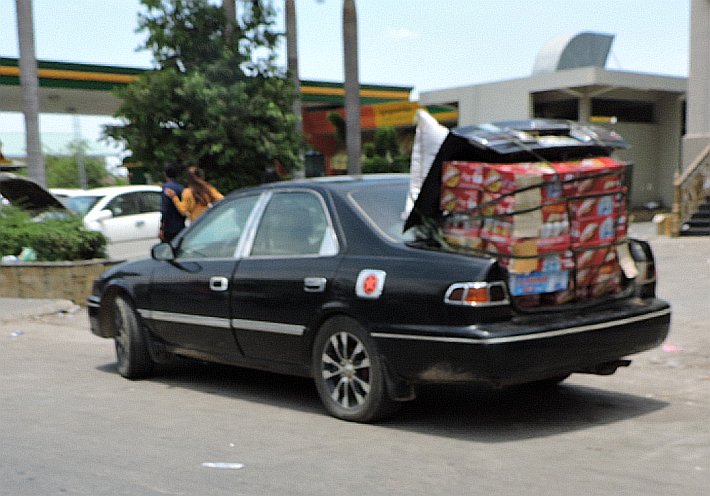 Forget the flowers! This man is worried about climate change and the lack of rainfall this year so he's stocked up on beer and soft drinks.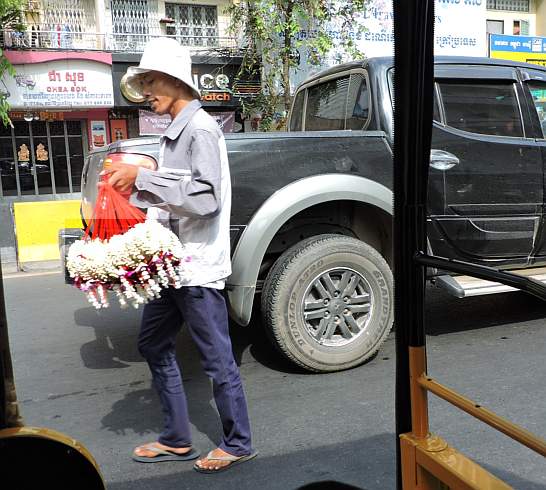 And for a sweet-smelling car on the way, this man is selling strings of jasmine to hang on the rearview mirror.