---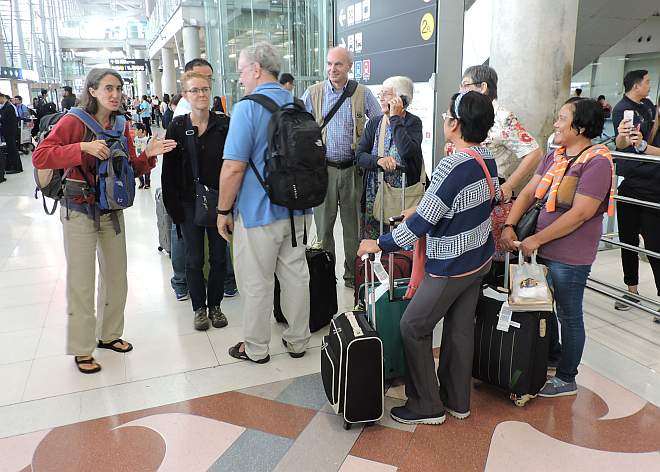 Until recently the group–larger than we are this year–came from Bangkok to Hua Hin in one or two large coaches, but now there is a problem finding a gathering point in Bangkok that will allow us to bring in the big buses.  Last year we experimented with using vans instead of the larger vehicles and this year we continued that approach.  Above, Maryknollers gathered at Gate 5 of the airport, coming from Cambodia, Myanmar, and Thailand to take a van directly from the airport to the retreat center in Hua Hin.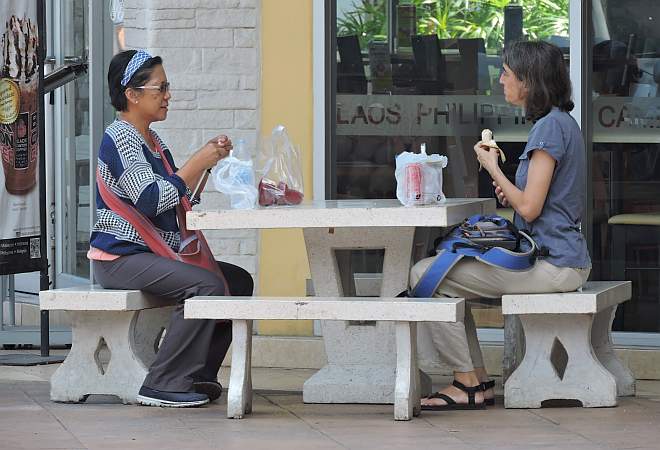 About two hours into the trip, we stopped for lunch at a large rest area.  Some opted for KFC available there but Vangie (L) and Maria Montello bought food at 7-11 and ate outside.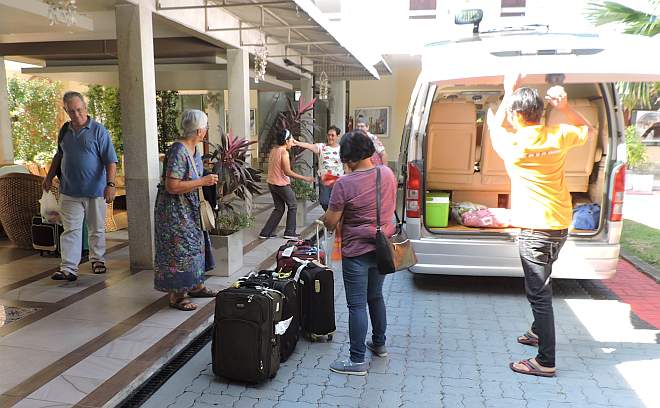 The van from the airport was the first to arrive.  Then about two hours later, the second van, starting from Bangkok, pulled in.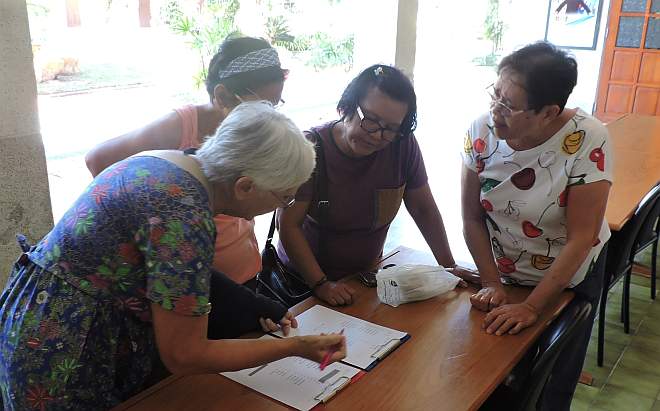 Sr. Mary Little (L) made up the room lists and helped the newcomers to locate their assigned rooms.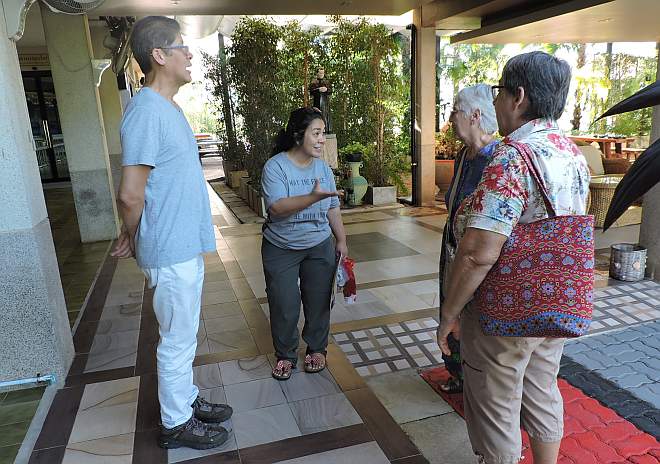 Fr. Ricky Manalo (L) is the presenter for this year's conference.  Arriving in the second van, he was introduced to Srs. Mary Little and Ann Sherman by Sr. Len Montiel.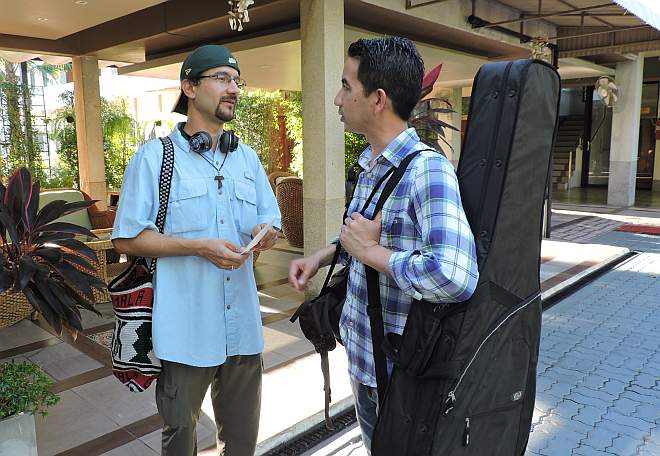 One of the best parts of this gathering is getting together with people not seen for a year or so.  Here Rodrigo Ulloa catches up with Steve Chinnavaso.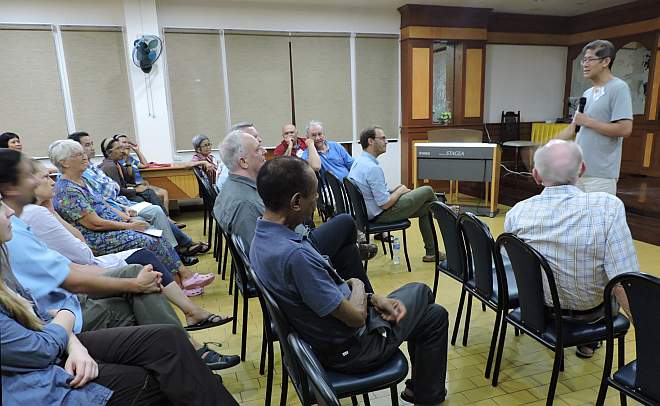 After supper we met to go over some of the logistics for our week together, and then Ricky Manalo gave us an introduction to the material about liturgy he wishes to cover this week.