Today was the second full day of retreat.   We have two retreat sessions in the morning with mass before lunch and then the rest of the day is basically unscheduled except for meals.  Today was a little different because the Maryknoll Sisters had scheduled a world-wide prayer event tonight via the Internet.
---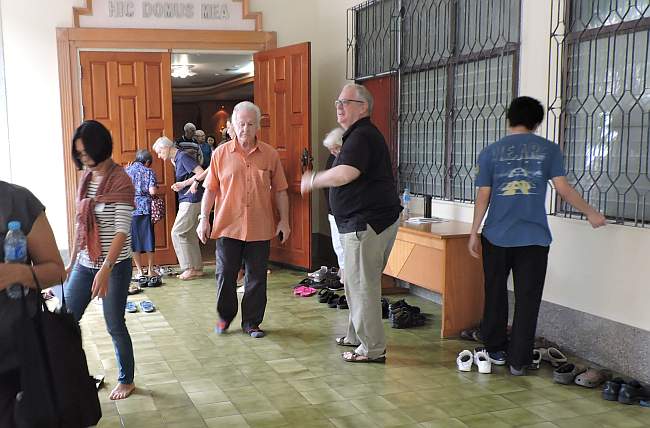 Asian peoples do not wear their shoes in sacred places so there is always a pile of shoes outside each place of worship.  Here after morning prayer, the Maryknollers try to remember where they left their shoes.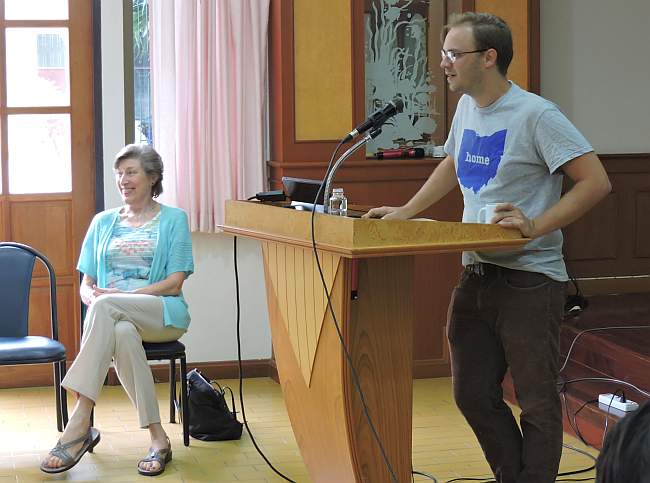 After prayer it was back to the meeting room for the day's retreat talks but first James Havey, from the service team planning everything this week, made a few announcements while Sr. Barbara waited.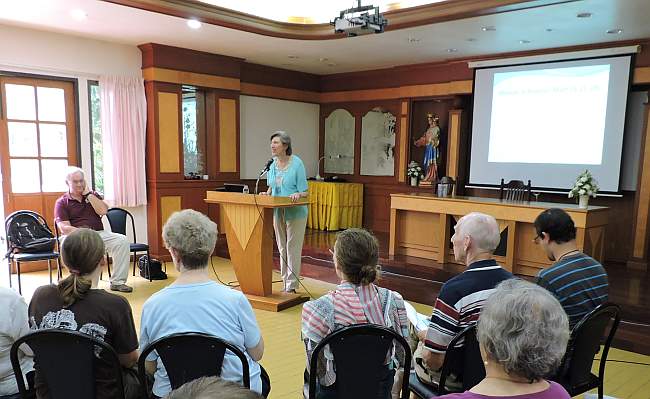 Yesterday's presentations focused on the beginning of Luke's gospel.  Today Barbara spoke about some of the figures in Matthew, Mark, and John.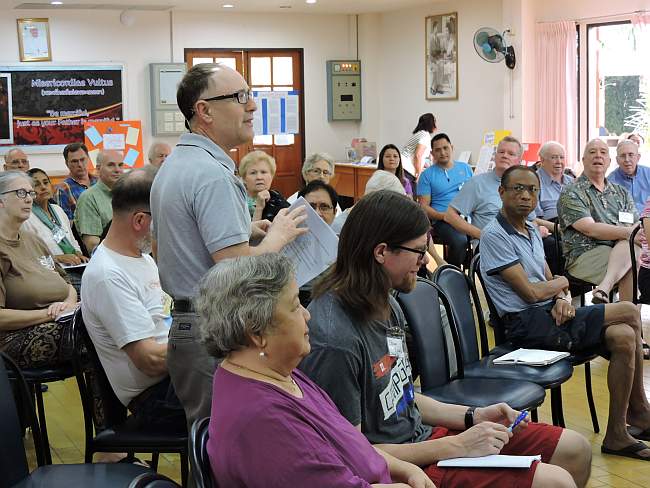 In a discussion period at the end of the talks, Bro. Joe Bruenher made some observations.
Then it was time for the liturgy at 11:30 AM.  One of the visiting Maryknoll sisters, Jareen Aquino from Africa, had the first reading.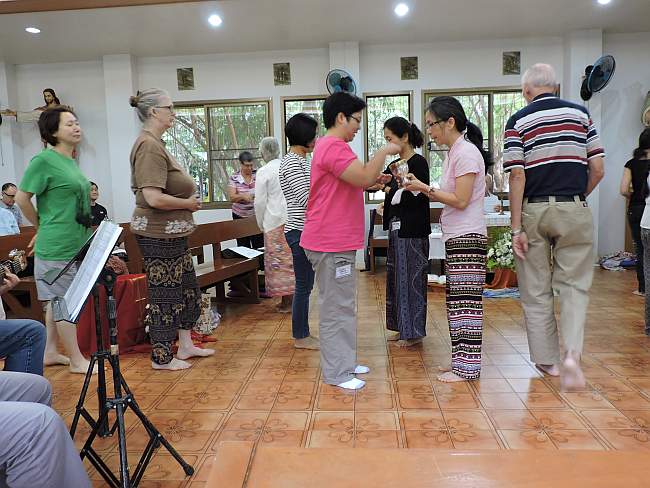 At communion time, we have three stations for the distribution.  Each day a different country is responsible for the liturgy and picks members to be lectors and eucharistic ministers and to take on other roles.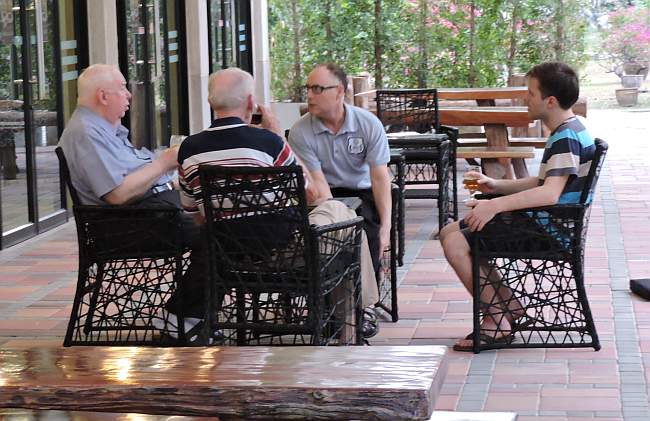 The afternoons on the retreat days are basically free.  Some people go to the mall next door; some walk on the beach; some even go swimming although the weather this year has been unusually cool and we have even had rain in January!  And some people stay at the center with their friends, taking full advantage of this infrequent opportunity to be together.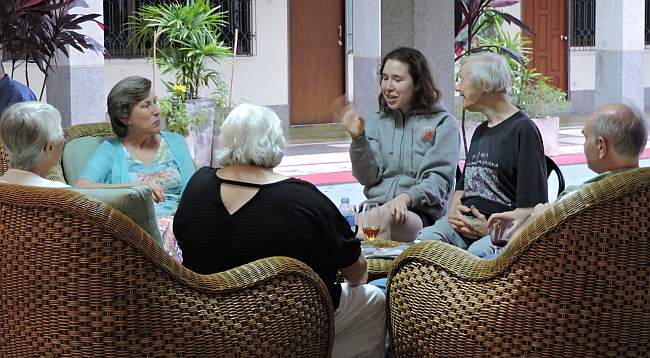 Then in the evening there is much more conversation during the social hour before supper at 6:15 PM.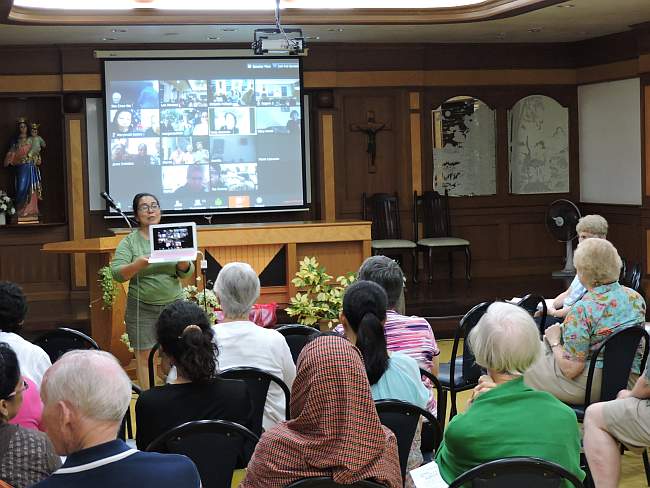 Instead of the usual evening prayer in chapel, the Maryknollers tonight gathered in the meeting room for a joint contemplative prayer experience with sisters around the world as they prepare for their Inter-Assembly Chapter in April.  Using a communications package via the Internet 25-30 communities of sisters throughout the Maryknoll world connected for a half hour of readings, song, and prayer.  Here Sr. Len Montiel holds the laptop projecting the video of all of us who were gathered in Thailand.