Today was the first full day of retreat after the introductory session last night. Sr. Barbara Reid spoke on the first two chapters of Luke's gospel, pointing out some of the significant characters there and their roles as prophets.
---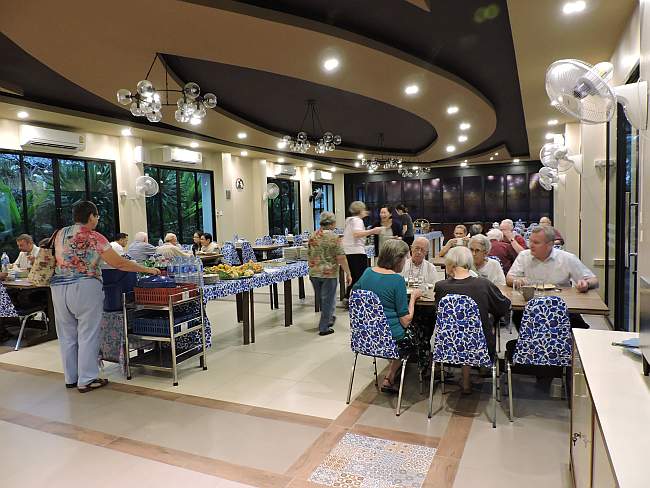 Getting out of the vans when we arrived yesterday, many changes to the driveway and grounds and outside area were evident.  Inside, too, the Salesians have made many improvements.  This is the new dining room, dramatically changed from the simple hall it used to be.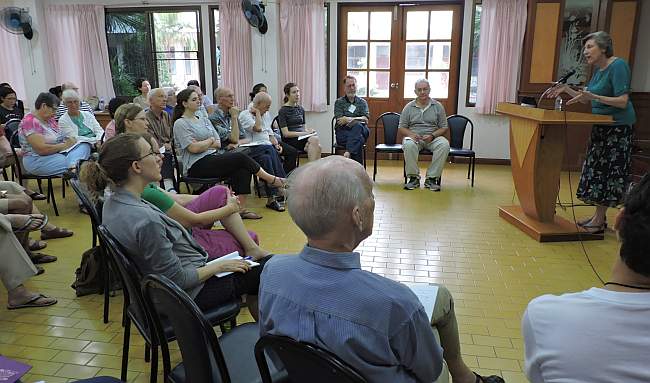 Sr. Barbara is an engaging speaker and has no trouble keeping the attention of her audience.  Her field is New Testament scripture and she gives clear and simple presentations that are backed up by many references and by visuals.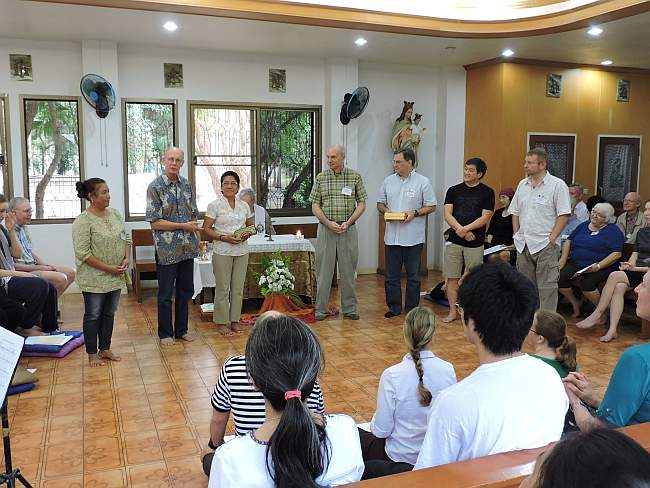 Traditionally at the first liturgy of the gathering we welcome new people who have come to be long-term members of the Maryknoll community in one of the Asian countries where we work.  At the end of mass today, we welcomed two Philippine Catholic Lay Missioners going to Myanmar, a brother going to Thailand, a lay missioner who has come to Cambodia, and an interested young man learning more about Maryknoll in Asia.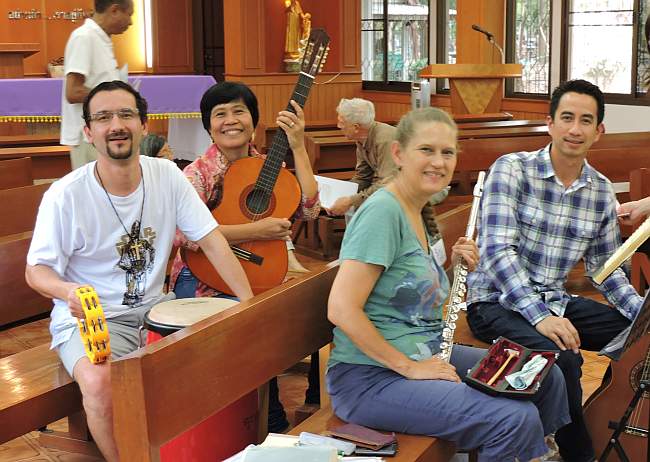 The musicians today: (L to R) Rodrigo Ullao, Meding Tan, Sami Scott, and Steve Chinnavaso.
One of the outside changes at the Salesian Retreat Center is the repaving of the breezeway connecting the two wings and the addition of new wicker furniture that is much appreciated at the evening social hour before supper.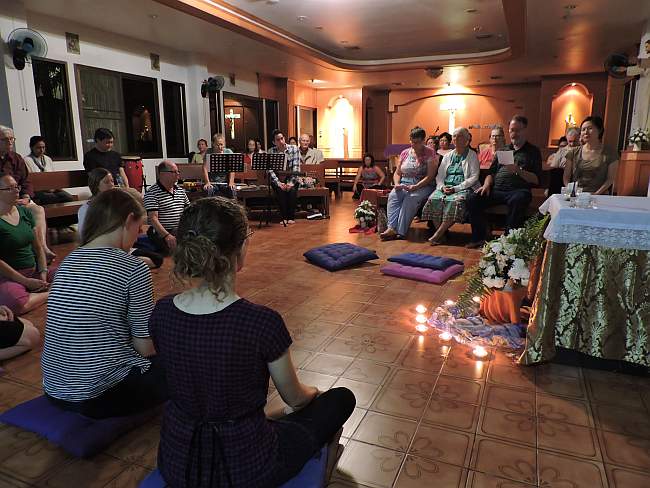 The Cambodia Mission Team was responsible for the eucharist and the evening prayer today.  This evening the prayer was simple with a time for silent prayer together.