On this first day of the Hua Hin gathering, the Maryknoll clan assembled in Bangkok and then made the journey south to Hua Hin to the Salesian Retreat Center used for our retreat and meetings.
---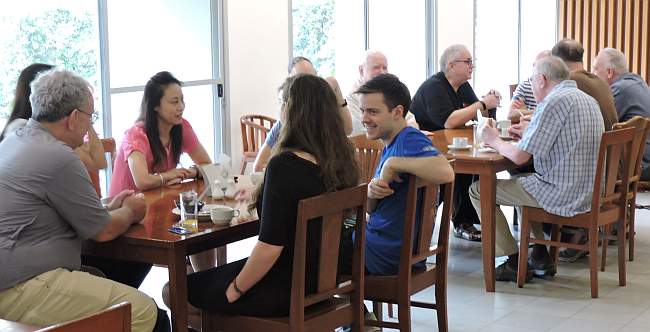 Fr. Kevin Conroy and Charlie Dittmeier left home at 4:30 AM for the flight to Bangkok and then went to the Bangkok Christian Guest House where the Maryknollers were gathering.  Many of them were having breakfast when Kevin and Charlie arrived.
Charlie had a meeting in Sala Daeng at 10:00 AM and then came back to BCGH where everyone had checked out, put their luggage together, and were waiting for the signal to get into the vans for the trip south.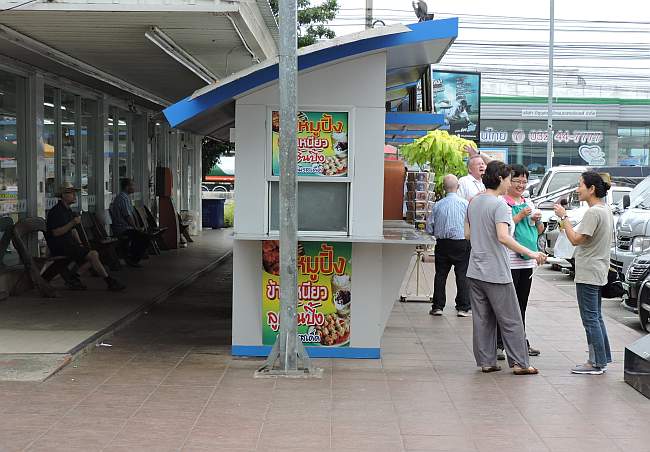 The trip to Hua Hin is three hours, with a rest stop halfway there.  Here one vanload of seven people chats before getting back into the van for the rest of the trip.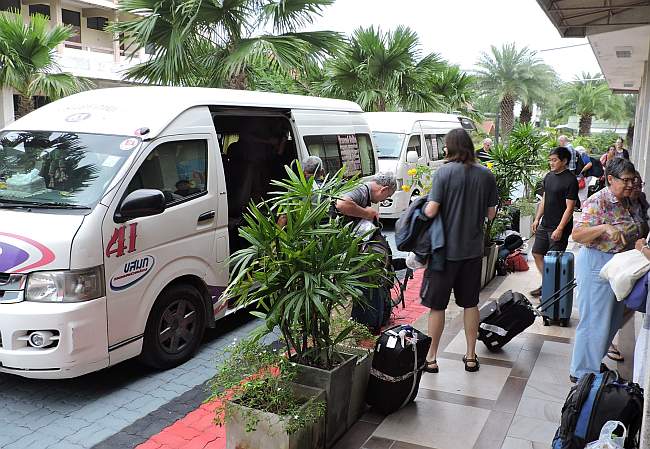 There were eleven vans in all making the trip from the Bangkok Christian Guest House and the Maryknoll office, and then there were more vans leaving directly from the airport.  Finally they all arrived at the Salesian Retreat Center on a big school compound in Hua Hin.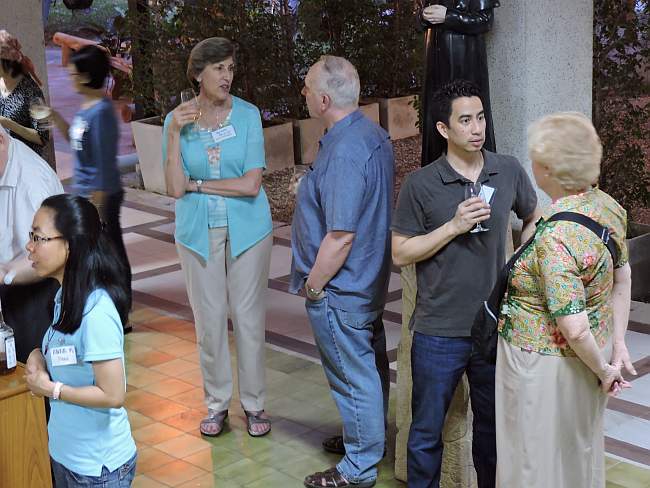 There was a social hour before supper to allow people to meet each other.  There were a lot of new faces in the crowd this year, some coming from as far away as Tanzania and Guatemala.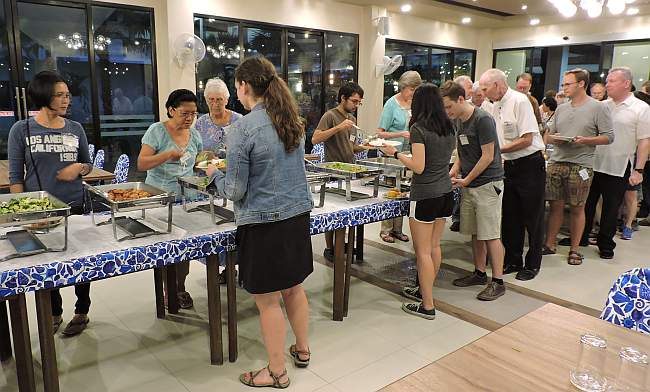 Then it was time to eat and chat and catch up with friends not seen for a year or more.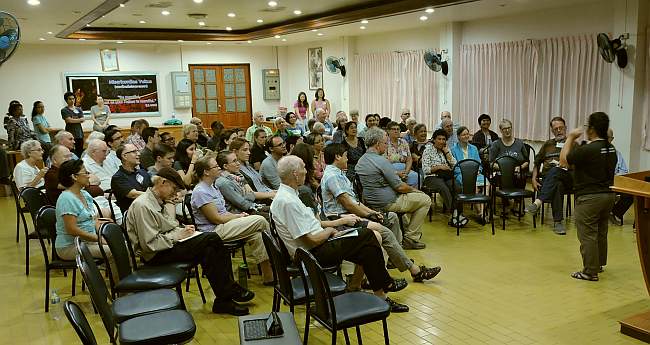 Sr. Len Montiel (R) was a member of the service team who made the arrangements for the retreat and here after supper she explained the schedule and the way things would work this week.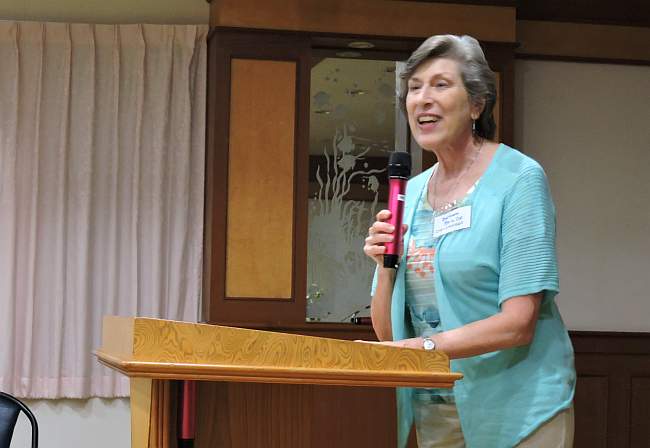 Then it was time to introduce Sr. Barbara Reid, OP, our speaker.  She was rather jet-lagged from her first trip to Asia and arrival in Bangkok at midnight last night so she gave just an outline and preview of the material she would cover with us.