Travel Day
This morning we left Hua Hin at 6:30 AM by van, going directly to the airport in Bangkok where we arrived about 9:30 AM.
After we got through passport control in Bangkok, Marj ran into the huge statue from Thai mythology which represents the Thai creation myth with an epic struggle between good and evil.  Then we had to pass through the quarter mile of shops to reach the departure gates.  Bangkok airport is basically a mall with runways.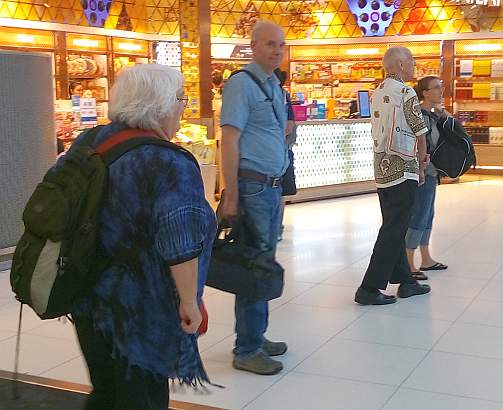 When we arrived in Phnom Penh I took some photos of Marj Humphrey, the new Director of Mission at Maryknoll Lay Missioners, as she arrived at the Maryknoll office.