Last Day of Retreat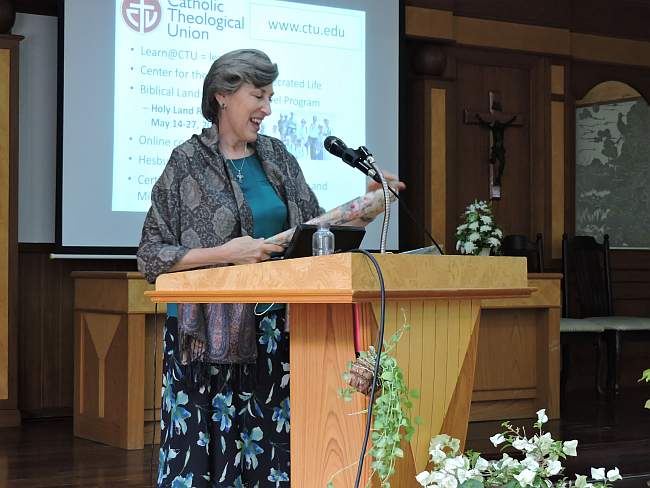 After her last talk, Sr. Barbara was presented with an Asian shawl and a wall hanging as a remembrance of her time with our group.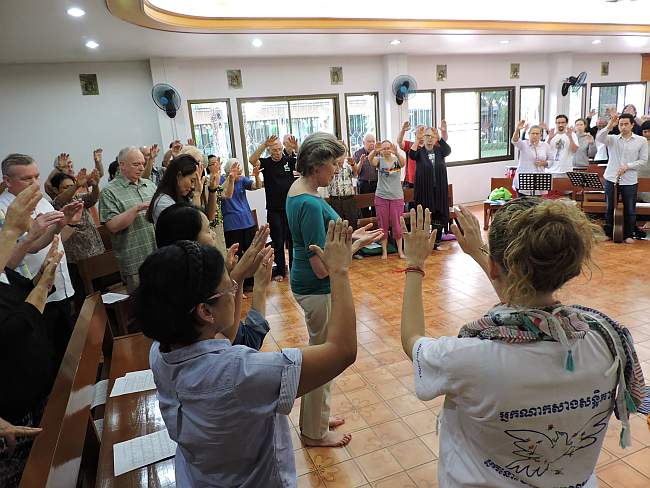 At the liturgy today the community offered a blessing for Barbara who left today to return to Chicago.
---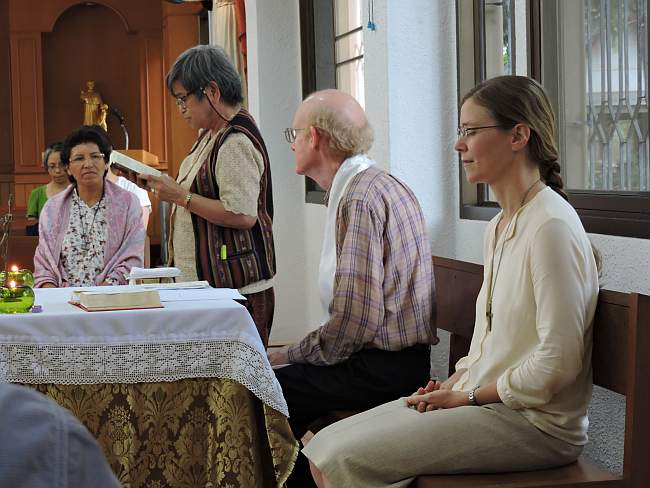 The liturgy today was prepared by those who have served in East Timor.  Russ Feldmeier was the presider.
The afternoon was free but the rains continued although it had looked before lunch like they may be ending.  Here a group of sisters gathers before Sr. Luise returned to Bangkok with Barbara Reid.
---
In the evening there was the usual talent show with quite a few engaging performances of all types.