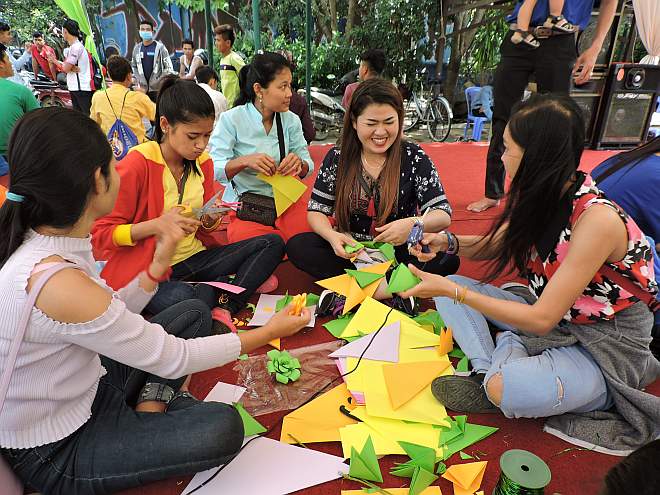 Every year, usually in the last week of September, deaf communities around the world celebrate Deaf Day.  Our celebration was September 10th.  Here some of the 200+ deaf people enjoy making some paper crafts together.
This year is the 20th anniversary of the Deaf Development Programme and deaf people were speaking of it as the birthday of DDP.  I also came that year, 1997, so somehow they started talking about my birthday, and soon all three ideas were joined together in one celebration.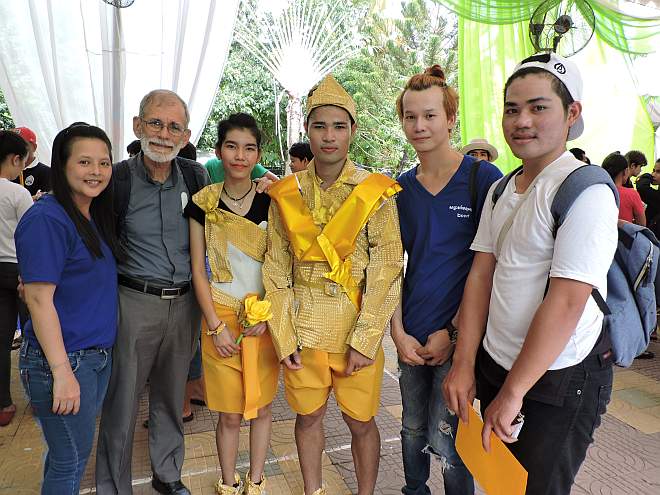 These are some of the deaf youth, two of them in costumes from a skit about a Khmer wedding.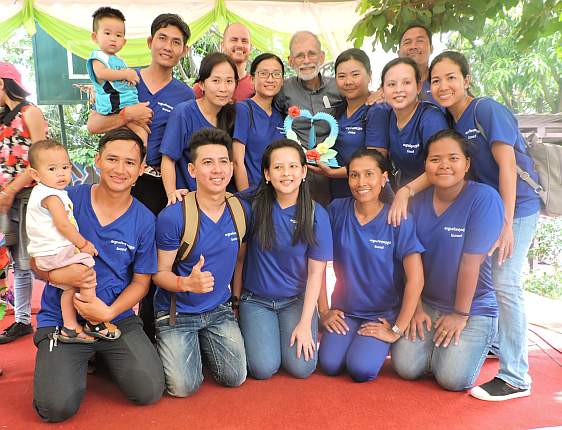 This is a group of the Phnom Penh staff (other deaf came from Kampot and Kampong Cham Provinces) who were responsible for most of the preparations for the celebration here in Phnom Penh.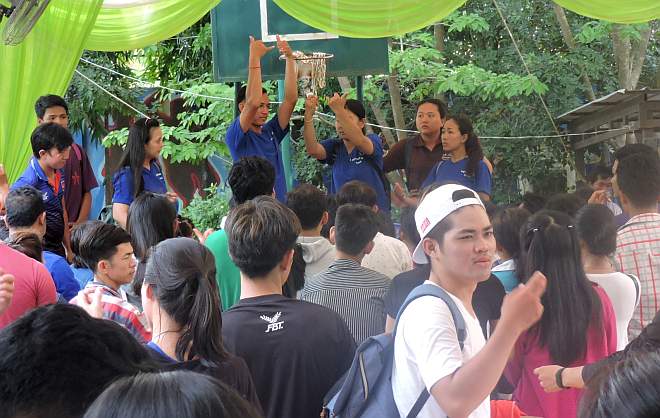 Most deaf celebrations in Cambodia ended in a "lucky draw" for various prizes.  Here two leaders announce the numbers drawn, with sign language.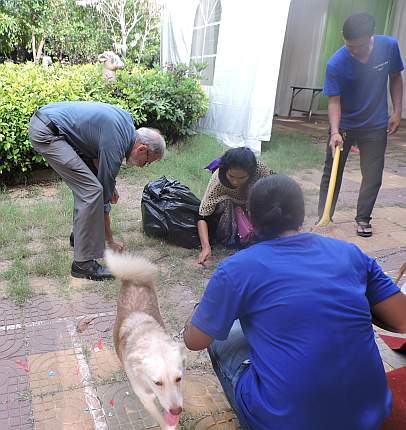 Then it was time for the clean up.  The paper crafts made for picking up many, many small bits of colored paper from the ground.  We'll have to remember that for the future!