We planned our annual big staff meeting away from the DDP office and from Phnom Penh to make it a special event and to give the staff a chance to be together in a different environment.  We would have the opportunity to work but also the opportunity to recreate together.
---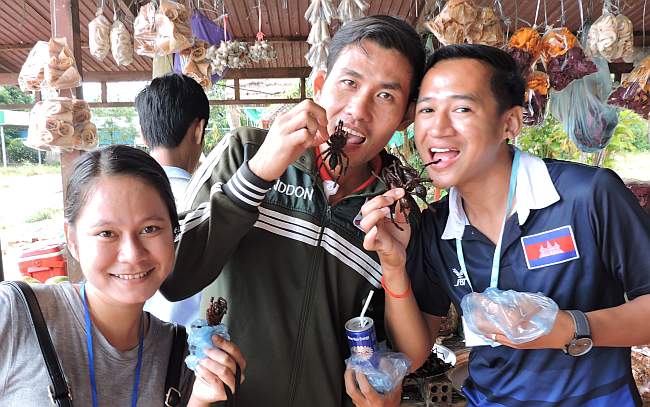 We left the DDP office in Phnom Penh at 6:30 AM in heavy rain that continued through most of the 6 1/2 hour trip to Siem Reap.  We planned two stops along the way and at the first stop deep-fried tarantulas were on sale.  Our staff took quick advantage of the chance to get one of their favorite snack foods.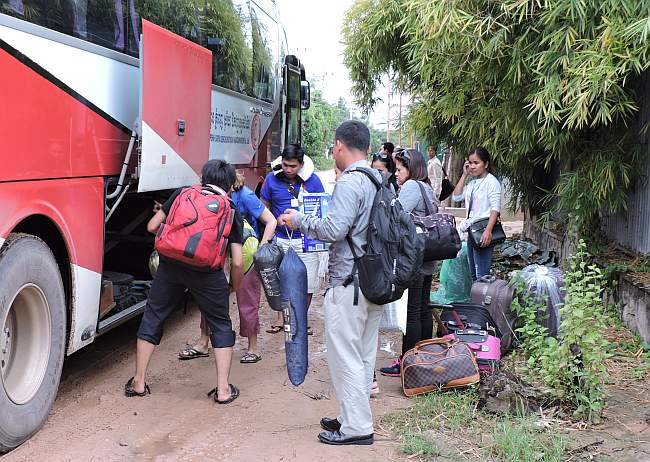 Finally we got to Metta Karuna Center, a conference and retreat center run by the Jesuits of Cambodia.  The bus couldn't make the sharp turn into the compound so we had to unload all our stuff out on the muddy road.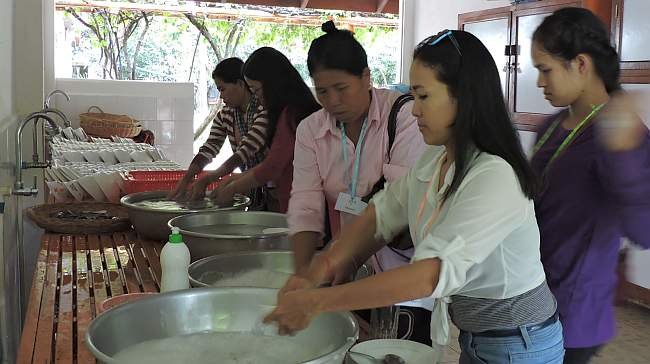 The plan was to leave Phnom Penh early and arrive in time for lunch at the center.  We were a little bit late but it didn't matter because they held the food for us and Cambodian people don't pay much attention to cold food.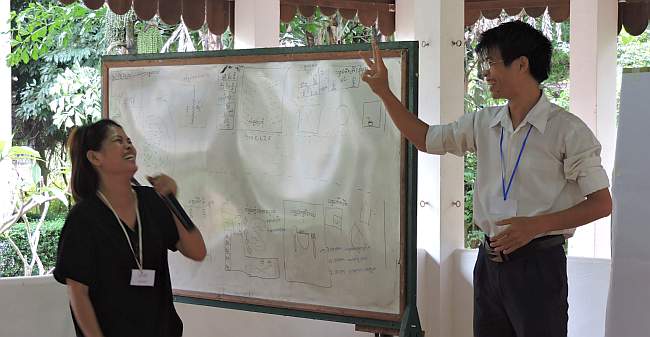 Finally it was time to start the input sessions.  Keat Sokly, the co-director of DDP, explained the overall plan for this annual staff meeting.  Here he asks the participants if they want him to sign for himself or if they prefer to watch the interpreter Srey Nuch.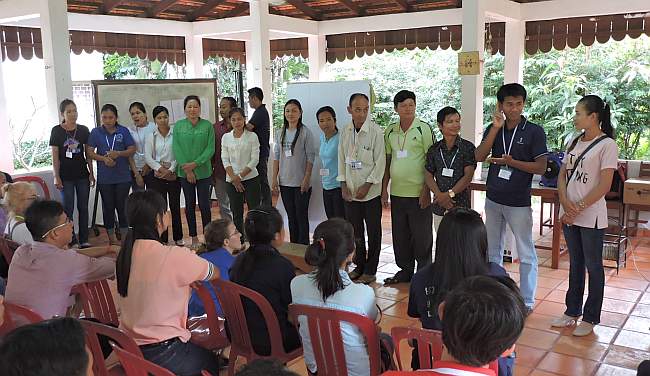 Then we introduced the groups from the various provinces.  This is all the DDP staff who work in the province of Kampong Cham.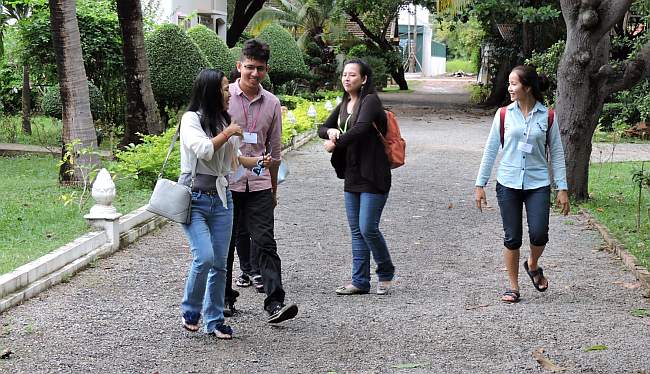 The grounds of Metta Karuna are really nice, not fancy but well designed and well kept.  They provide many places for people to walk and chat and gather.  Here deaf staff from Siem Reap and from Phnom Penh have a chance to catch up with each other on one of the breaks.
Here another group of deaf and hearing staff gather at break time.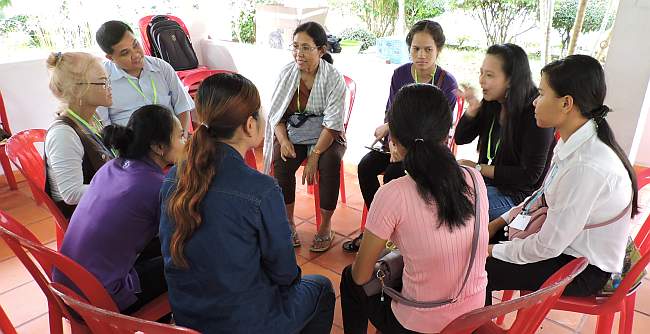 Long talks or presentations are difficult for everyone but especially for deaf people who cannot look away but must concentrate on watching the interpreter if they are to understand what is being said.  Our schedule tried to be balanced between sessions for giving input and then small group settings where people could talk about what they had heard.