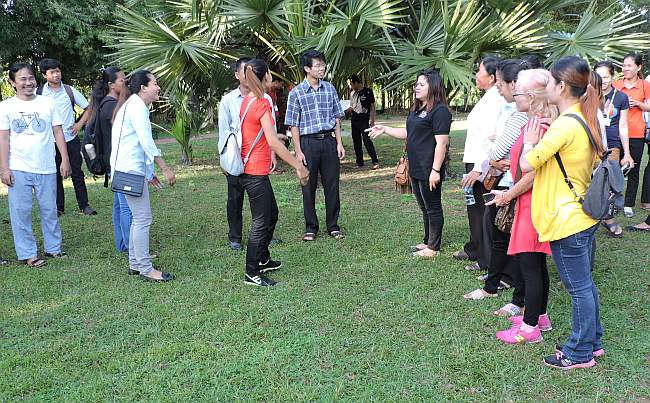 Right after breakfast the first order of business was to take a group photo of the 80 or so DDP staff we had gathered in Siem Reap.  As usual it took a bit of doing to get it organized.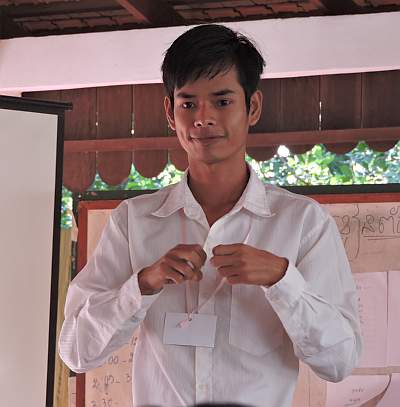 Following the photo we had deaf people talk of their experience of exclusion and being marginalized although they very much wanted to participate and be part of the group.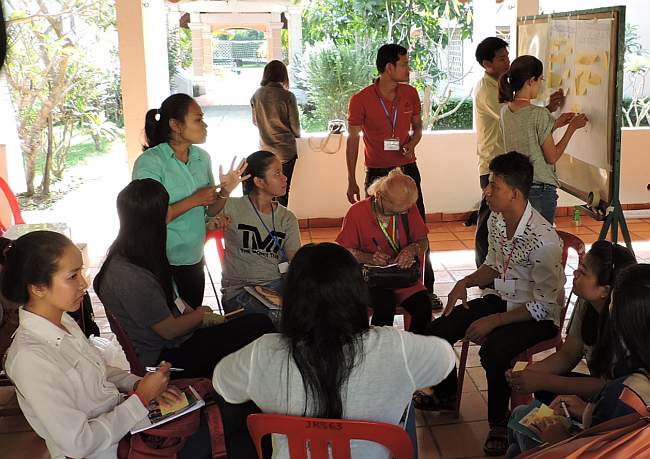 Then there were small group discussions about an activity which helped the hearing staff experience some of the isolation and frustration of the deaf staff.  Then each person was invited to post a reaction on the board.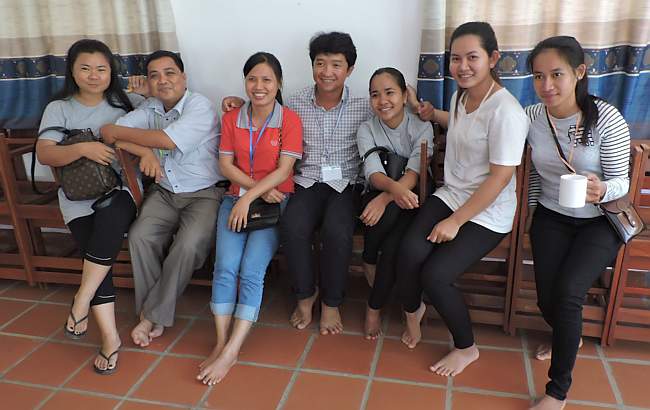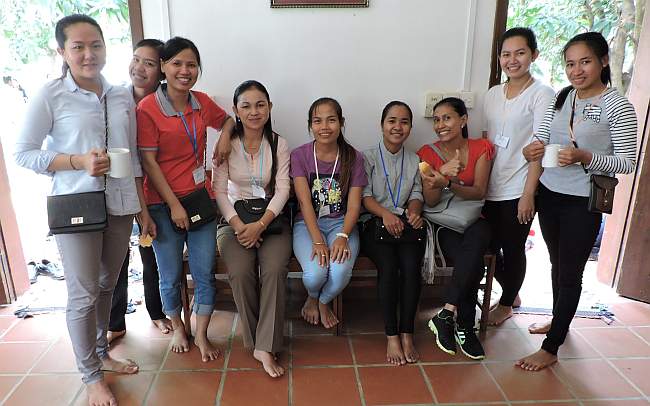 At the break time these two groups formed on opposite sides of the break room and it was another opportunity to make yet more photograph.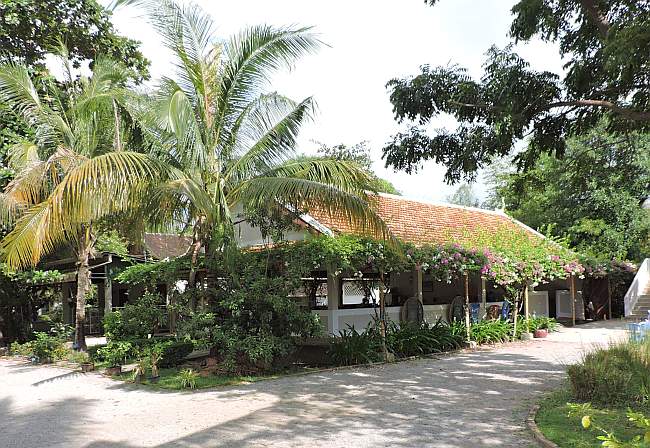 This is the pavilion we used for our meeting room for the four days at the Metta Karuna Center.  It was just the right size for us and the temperature was moderate enough that the fans kept everyone comfortable.  There was no darkness because of the open sides but we had bought a new digital projector designed for outdoor use and it worked very well and will be a welcome addition to our DDP visual resources.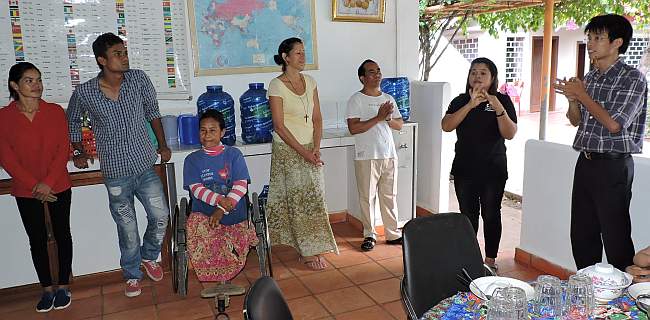 At lunch time Sokly (R) thanked the center staff for their hard work and assistance to us during our time there, and we presented each of them with a DDP khrama and an envelope.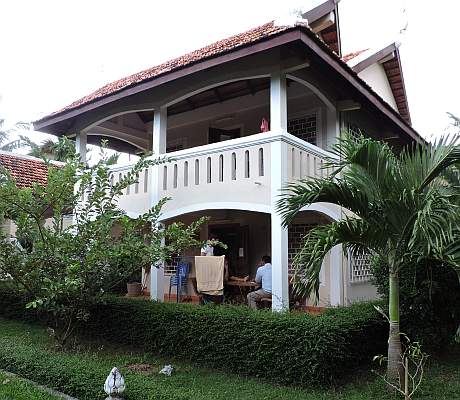 This is a dormitory building we used.  Each room had 8 to 12 staff members in it.  The men slept downstairs and the women upstairs.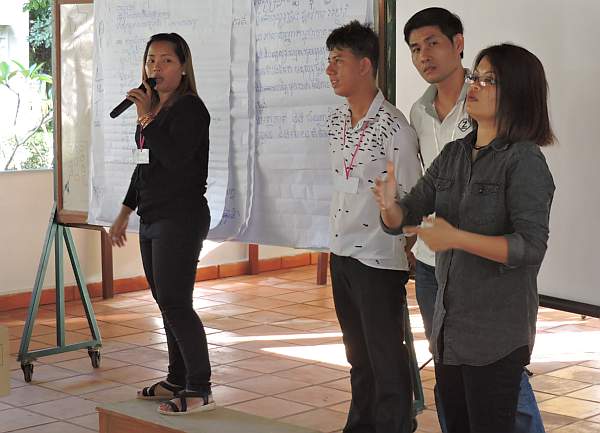 In the afternoon there were more presentations, one of them with a short animated video about Usain Bolt, the Jamaican runner, to illustrate the necessity of goals and motivation.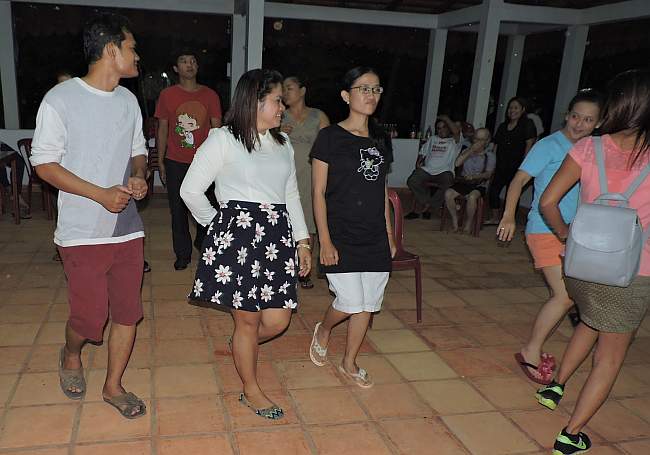 After dinner Charlie Dittmeier showed a series of slides from ten years of DDP's history and the staff and deaf people were intrigued by how the people and DDP have changed during that time.  Then there was some dancing to end the evening.  Many of the deaf staff are quite good at traditional Khmer dancing and also at more modern line dances which they all seemed to enjoy.