I got to Bangkok about 10:30 PM on Monday night and lay down on the E Concourse benches about 11:30 PM.  Then at 5:00 AM Tuesday I was up to go to the Transfer Desk and get onward boarding passes on my United Airlines ticket.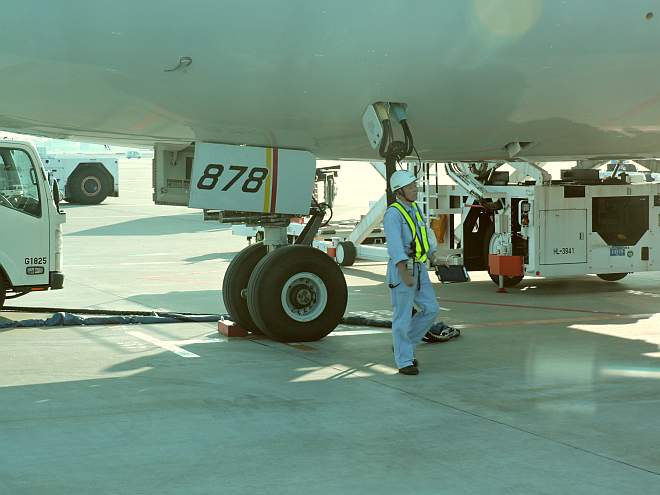 United gives increasingly terrible service.  Their first assault that I experienced was that they stopped flying to Bangkok so now my United ticket puts me on ANA, a Japanese airline, for the Bangkok to Tokyo leg of the flight.  This is ground crewman readying the B787 (nice plane!) for the trip to Tokyo early Wednesday morning.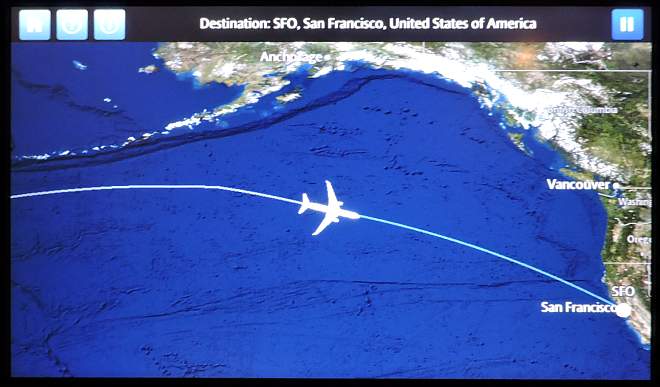 It was a 5.5 hour flight to Tokyo and after a one-hour layover, I was on a United plane to San Francisco.  That took twelve hours.  Here is a screen shot of the monitor three hours out of San Francisco.  Normally flights from Tokyo go to Chicago or Washington, DC.  My going to San Francisco added an extra leg to the flight, probably because I was on a cheap ticket and that is United's way of filling empty seats on the flight to San Francisco.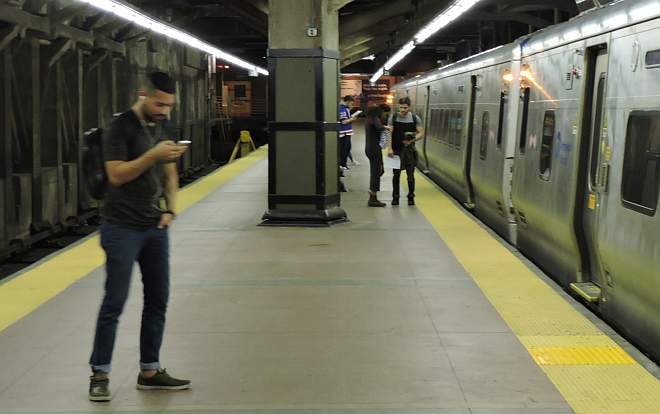 I got to Newark (right across the river from NYC) about 8:30 PM on a flight from San Francisco.  Then it was a 40-minute airport bus ride to Grand Central Terminal in Manhattan where I caught a train to Croton-Harmon, New York.  I had to go to Croton-Harmon, one stop past my destination of Ossining, because at that time of the night taxis are not available in Ossining but they are in Croton.  This is the platform at Grand Central at 11:30 PM Tuesday.  Once I got to Croton I took a $15 taxi to Maryknoll, NY and arrived there about 12:50 AM Wednesday morning.