There are some new airlines flying out of Phnom Penh now, and one of them, ANA, can give me direct connections to United in Tokyo, but it adds about $700 to the ticket so I defaulted to going to Bangkok tonight (Monday), sleeping on the benches on the E Concourse, and then catching a cheap flight to Tokyo (also on ANA) on Tuesday morning.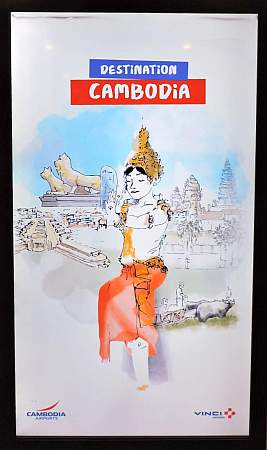 I'm always looking for images from Cambodia to use for different presentations so I took a picture of this display in the gate area while waiting to board the flight to Bangkok.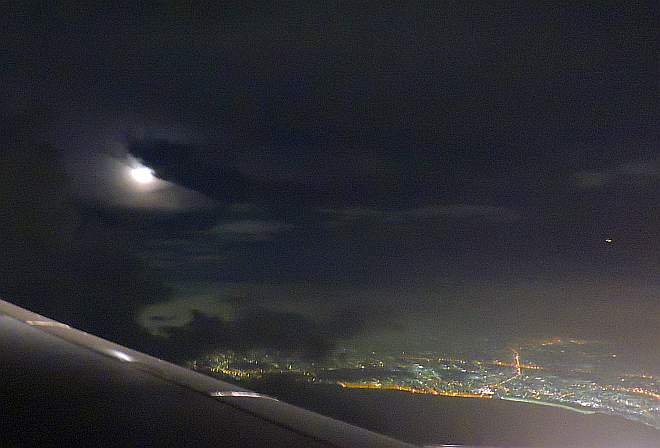 Coming into Bangkok we went through some heavy clouds and some rain, but as we were making our approach the moon came through the clouds.
I arrived about 10:30 PM and couldn't get my onward boarding passes at that hour so I just went out to the end of the E Concourse where there isn't much activity during the night and stretched out on three of the molded plastic seats there.  Not too bad.  I'm used to it now.