Today was the first full day of retreat and things started well. It didn't even rain. Rain is very common at these retreats each year.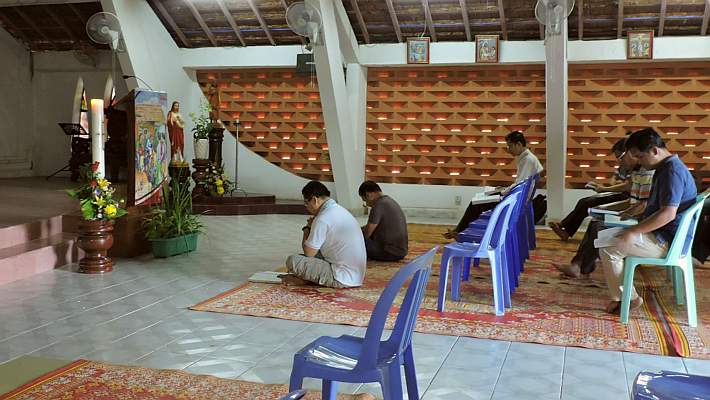 Priests waiting for morning prayer to begin.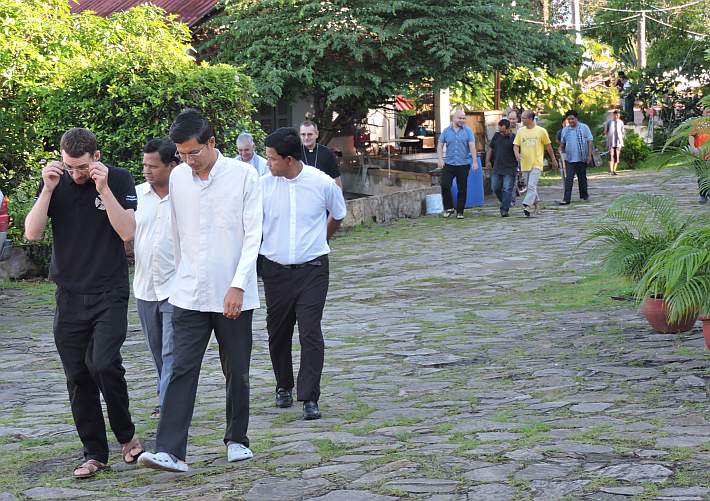 Guys walking from the chapel, after morning prayer, to the main building for breakfast.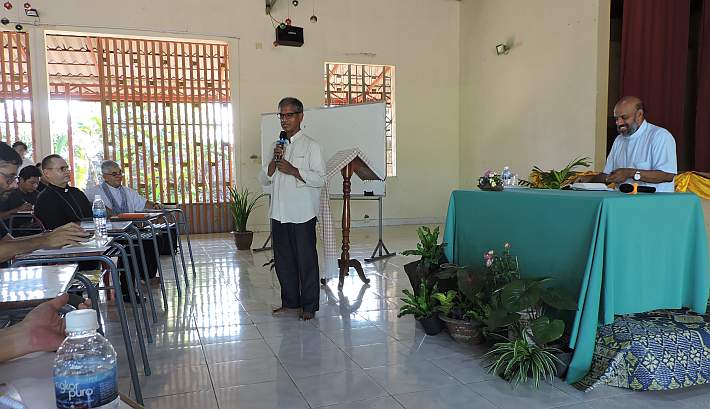 Bishop Antony, from the Kampong Cham diocese, introduced Fr. Rayappan. Both of them are from the same diocese in south India. This was the introduction delayed from last night by the heavy rain and late arrivals.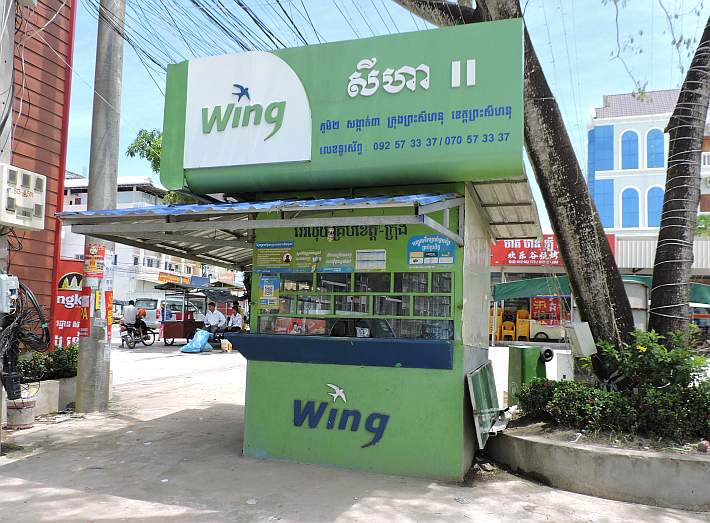 I got a message that one of our Pakistani refugees was being deported today, taken from the Immigration Department detention Center to the Thai border. The Immigration police got all his money so he asked me for money once he was forced across the border and I went looking to find a Wing outlet. Wing transfers money from phone to phone. I found this stand near the Catholic center but no one was in it.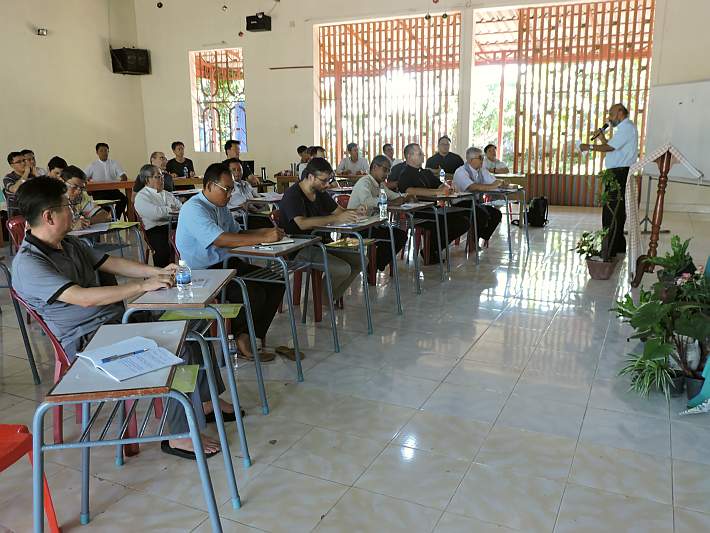 Here is Fr. Rayappan in action during the afternoon session. It started with the power–and the microphone–going off repeatedly but finally the electricity stabilized.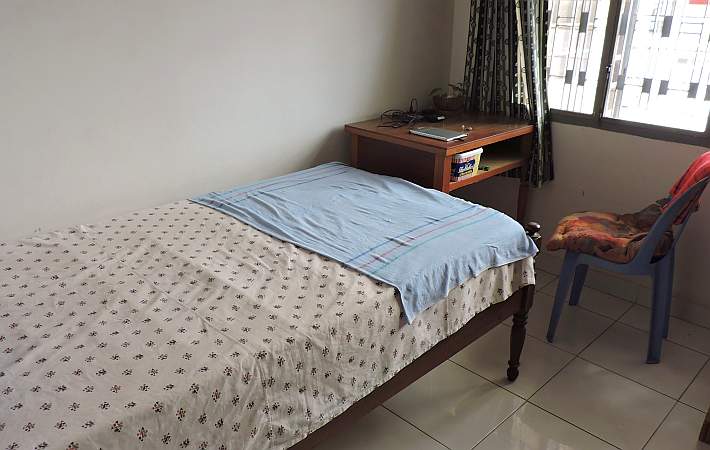 Different cultural quirks become evident when you sleep away from your own bed. This is my bed at the retreat center. It's comfortable enough but the top sheet is basically the length of the bed. It is normal for Khmer people to sleep with their feet sticking out from under the sheet but I always bring my blue sheet (I bought it in Delhi in India thirty years ago), to tuck it in to cover the foot of the bed to hold down the top sheet and keep my feet inside.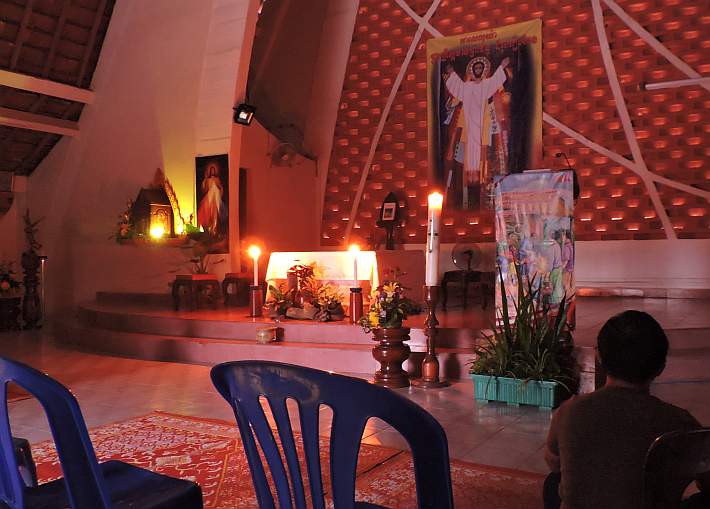 This is the church before evening prayer, when the lights were still off.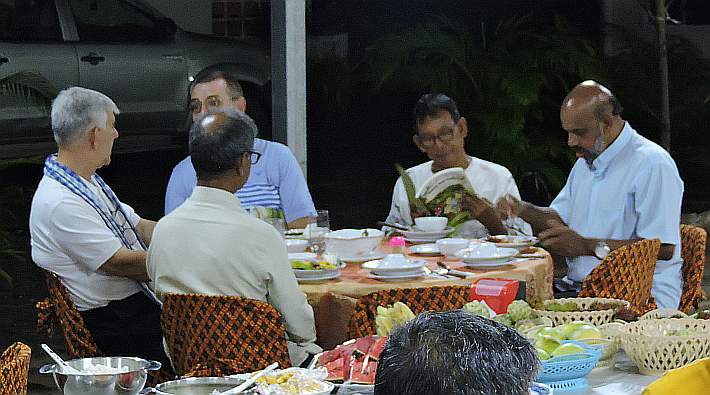 At dinner tonight the three bishops were together with Fr. Rayappan and Fr. Un Son who is the pastor of the parish where we are having the retret.