Today was the second full day of retreat talks and activities.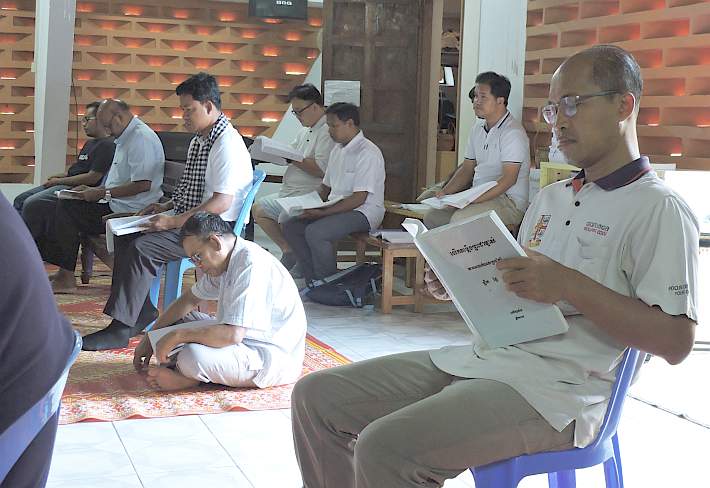 Waiting for morning prayer to begin in the parish church which is part of the retreat center compound.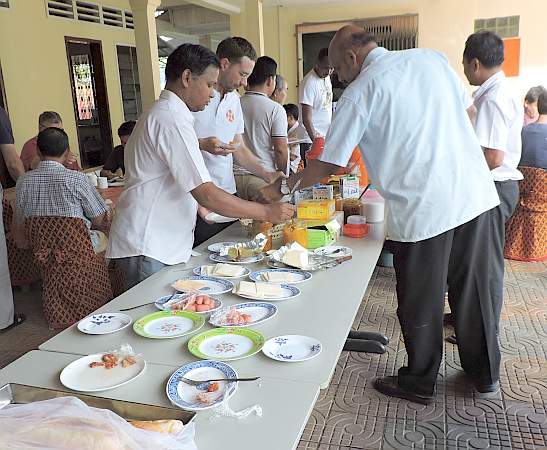 The breakfast serving table. There is a fairly European menu for breakfast with baguettes, cheese, sliced meats, etc., available, along with instant noodles for those who prefer them. It's definitely hardy and tasty.
Fr. Rayappan continuing his talks.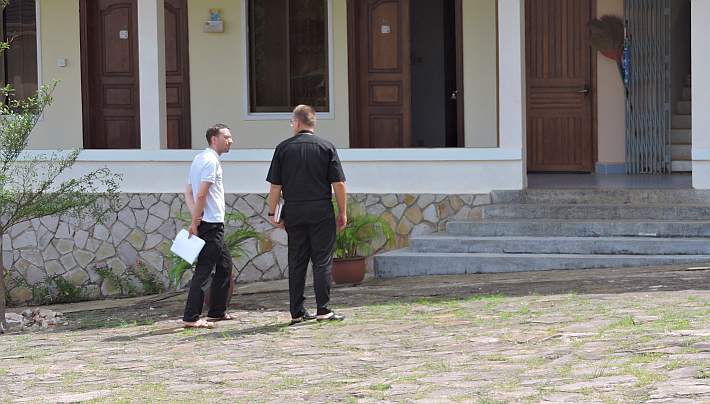 In between meals and talks, Bishop Olivier (R) has a chance to check in with the various priests to see how things are going.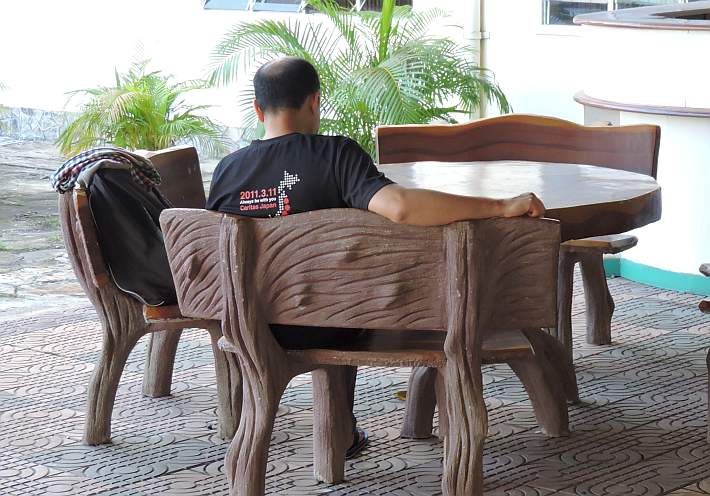 Some just find a quiet place for reflection.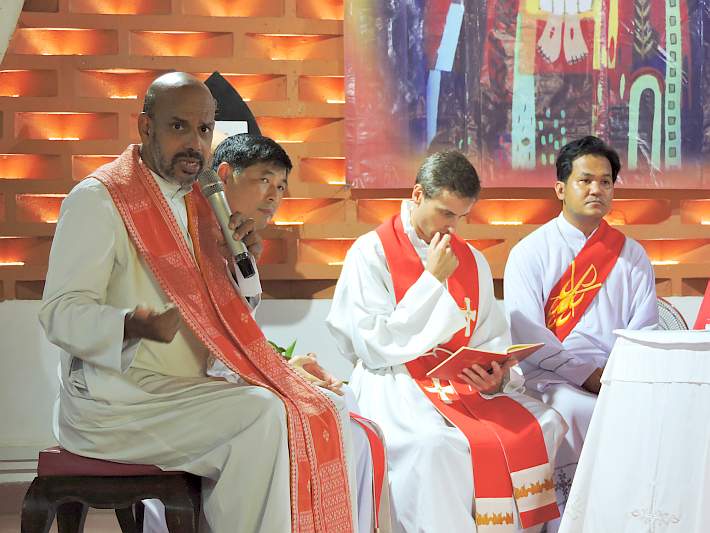 Fr. Rayappan preaching the homily at the mass for today which was organized by the Kampong Cham group.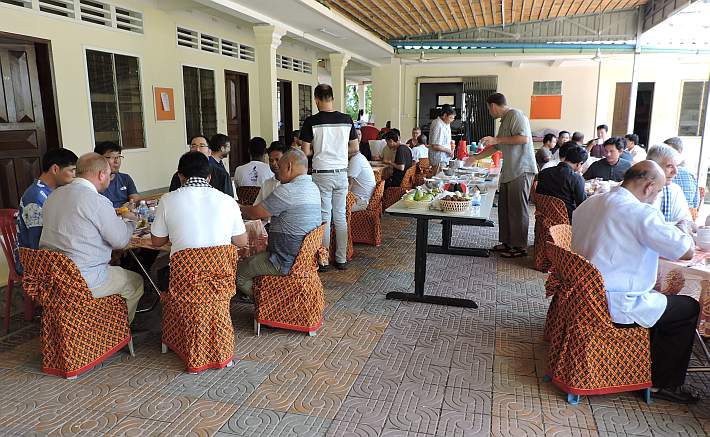 Lunch time. The center has a dedicated staff that includes very good cooks. No one ever complains about the food at the center.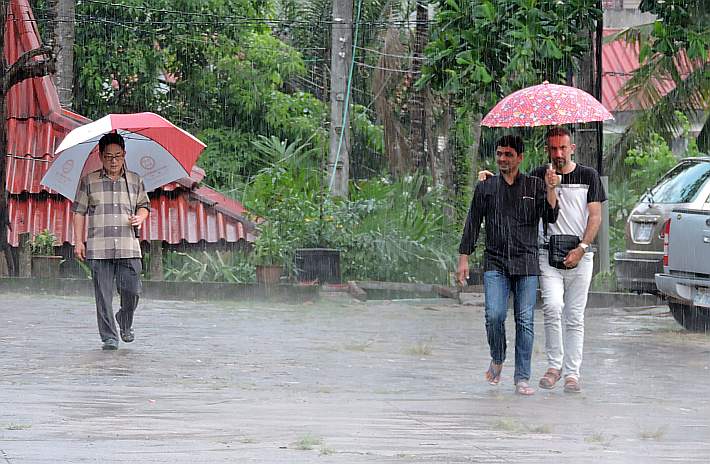 The rain held off yesterday but today guys need to shelter under the umbrellas as they made their way to the hall where we have the talks.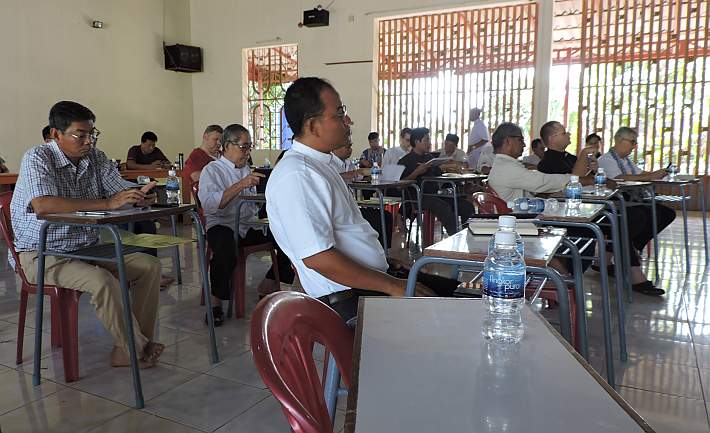 The hall we use for the talks is quite large and is basically open on two sides. The metal grates can be locked but the air–and animals–can circulate through.