Today was the travel day for all the priests who came from all over Cambodia for the retreat in Kampong Som.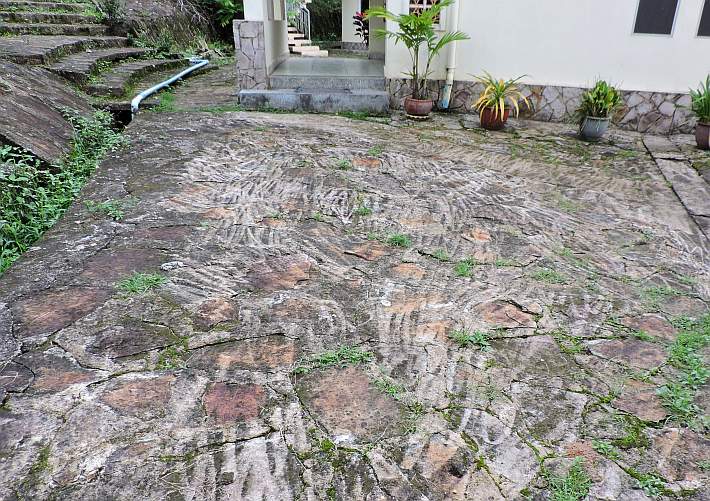 When I arrived at the Catholic center on Monday, I was confused by the strange markings on the pavement and stairs and buildings.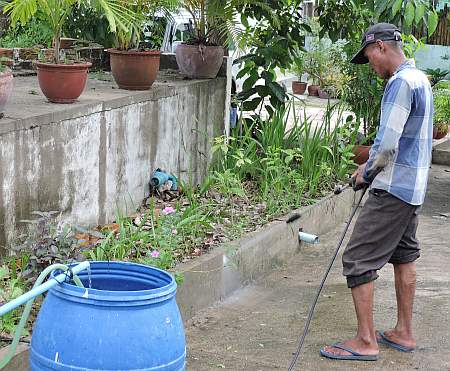 Later that day I found the center bought a pressure washer and a workman is spraying just about everything–with weird effect.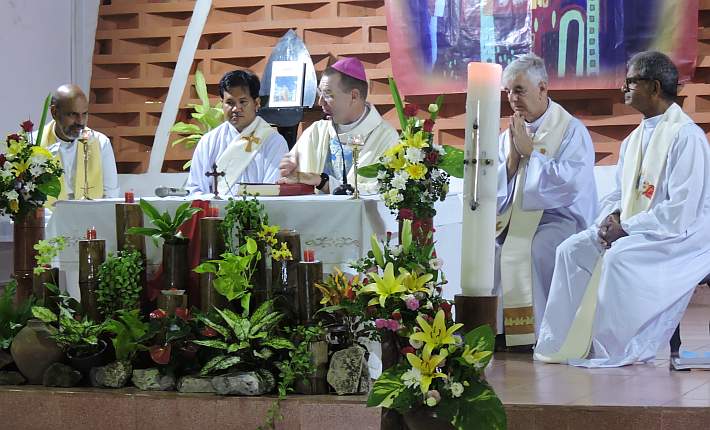 The presiders for the final mass this morning were all the bishops of Cambodia plus Fr. Rayappan (L) and Deacon Bird.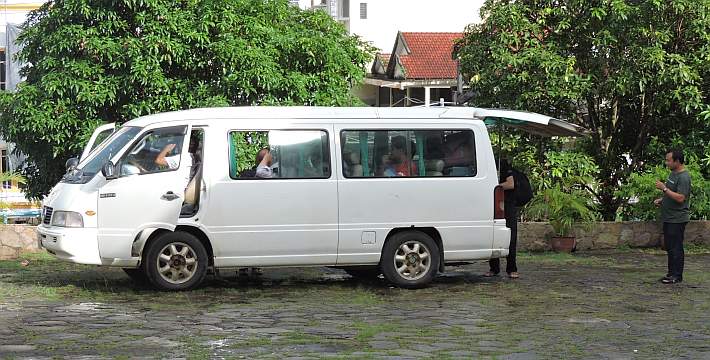 There was a quick breakfast and then the cars and vans were loaded and everyone was on the road heading home.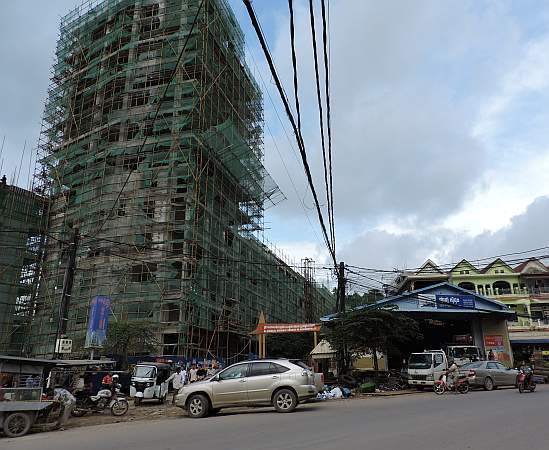 The Catholic center is up the hill behind the greenish buildings. There is a small road leading down to the highway and at the end of the road is the brownish sign that says St. Michael Church. It used to stand out and really mark the entrance to the church compound. Now with all the new Chinese construction, the sign is barely visible.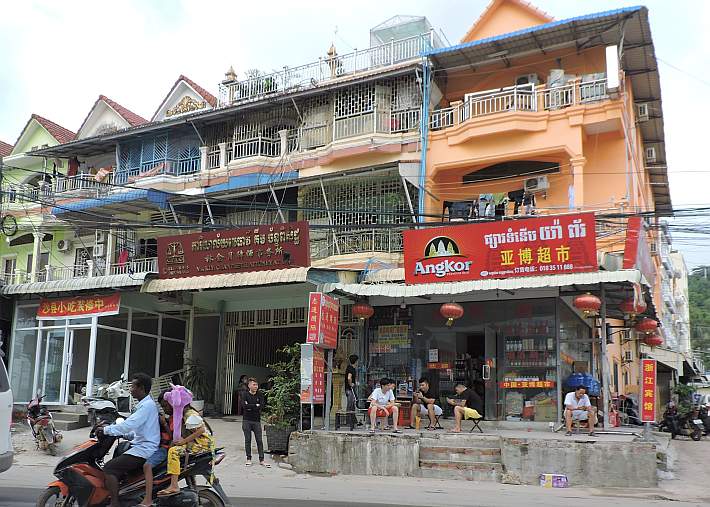 Fifty meters to the right of the sign is a new little shop (the orangish building). I went in to buy a Coke and no one spoke Khmer. Or English. Only Mandarin. It's owned by Chinese.