Today was a travel day for all attending the priests retreat in Sihanoukville. And the travel was tough!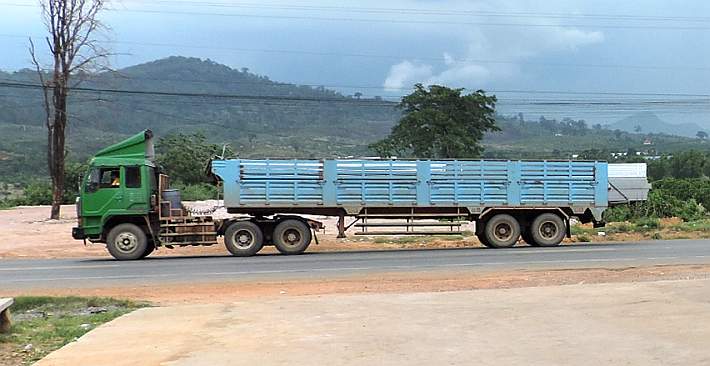 Sihanoukville is just 125 miles from Phnom Penh. In the past the trip on a bus took 3.5 to 4.5 hours. This time the trip took seven hours. I left Phnom Penh at 12:15 PM and arrived at the bus station in Sihanoukville at 7:15 in the evening.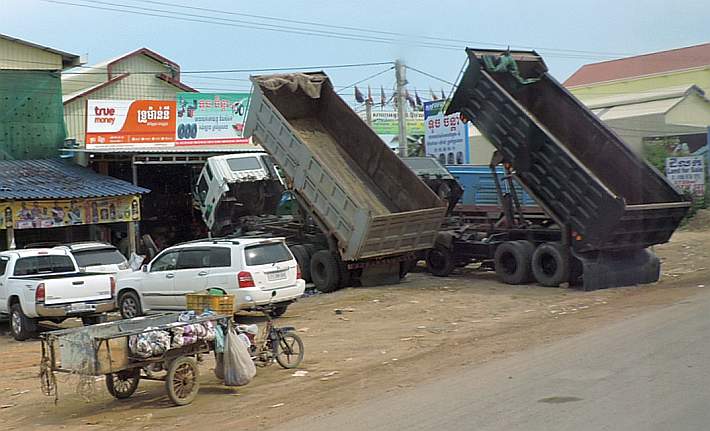 We were on National Road 4 built by the US during the Vietnam War to get supplies from the port in Sihanoukville to Phnom Penh. The road is only two lanes but is otherwise in good shape. The problem is the trucks slowing down everything.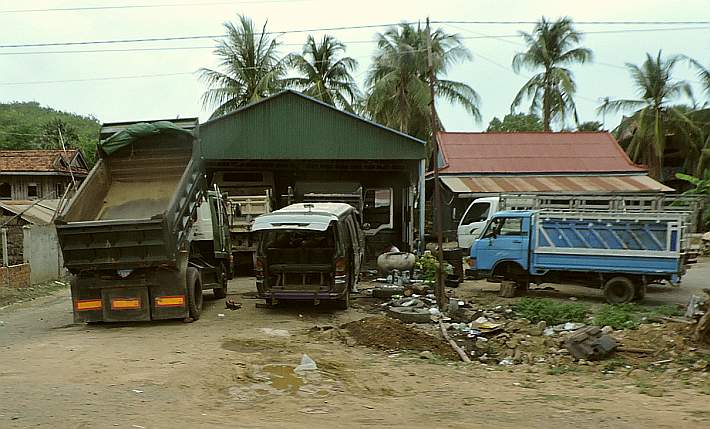 The Chinese have bought the whole southern part of Cambodia along the coast and are building condos, casinos, and hotels everywhere. All the signs now are in Chinese. The construction boom has all these trucks on the road or off the road, being serviced, and they just crawl up the hills along the coast.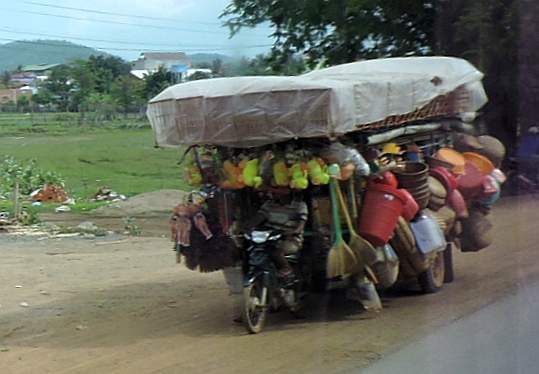 The big trucks are the major problem but in the rural areas there all sorts of other vehicles, too, like this motorcycle-pulled wagon loaded with almost everything imaginable for sale to villagers in remote areas.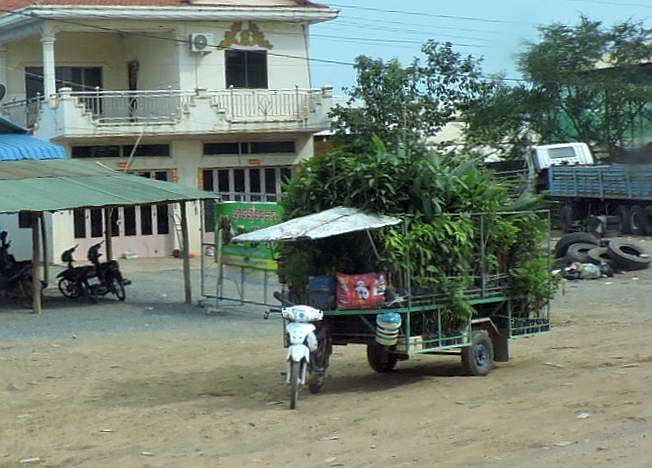 There was even this wagon loaded with some sort of greenery. At first I thought it was hay for cattle but now I'm guessing it is trees and shrubs to be used for landscaping at one of the new condos or casinos.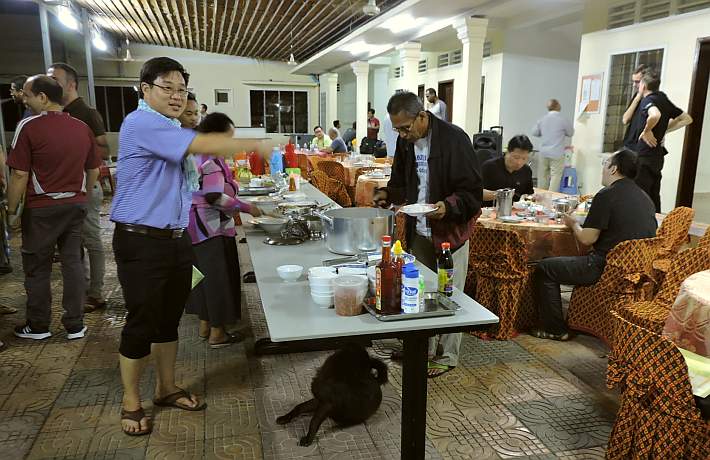 I got to the Sihanoukville bus station at 7:15 PM in a torrential rain that had rivers of water flowing down the hills of the city streets. I was lucky to get a small covered motorized tuk-tuk that took me to the Catholic center. Everyone else had finished the initial session and dinner but there was enough food left over for me to grab supper. The rest of the day's schedule was canceled because of the rain and some of the guys were still on the road.