The annual Christmas Bazaar is a joint production of four Don Bosco schools, three for girls and one for boys.  It's a small fund-raiser but it is even more important as an opportunity for the young people to plan and work together and then make the bazaar actually happen.
---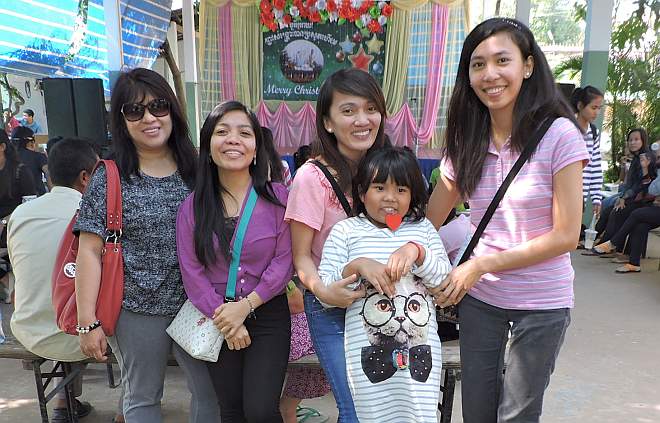 These four young women are part of the hospital ministry of our English parish.  We stopped at the Christmas Bazaar on the way to visit a Swedish man who had surgery while visiting Cambodia.  As we arrived at the bazaar, the little girl, unknown to any of us, ran up and hugged the group.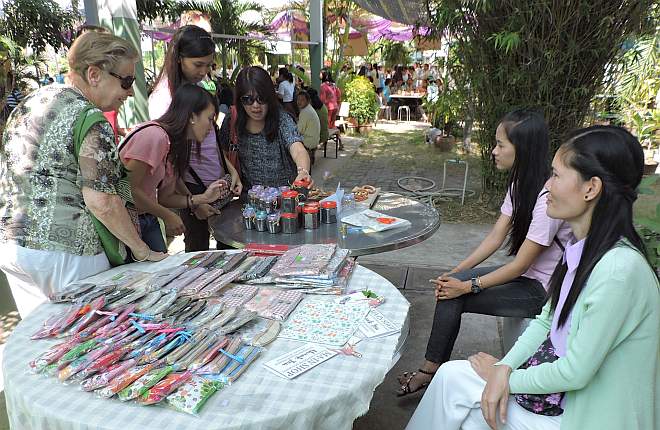 Some of the items for sale are handicrafts and purses and other things made by students during the year.  Here our hospital crew looks at small jars of Kampot pepper, a product Cambodia is known for.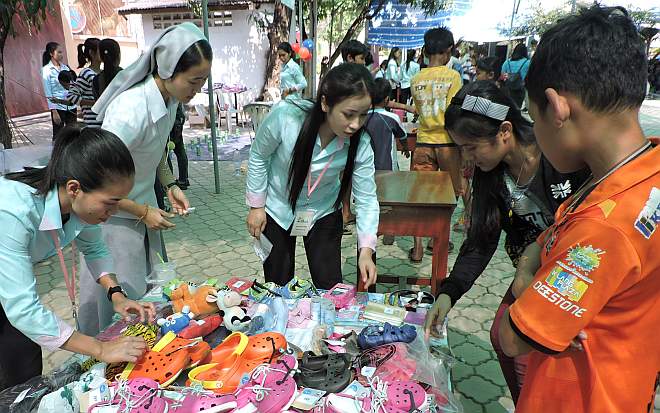 A table on the other side of the grounds had a selection croc shoes for sale.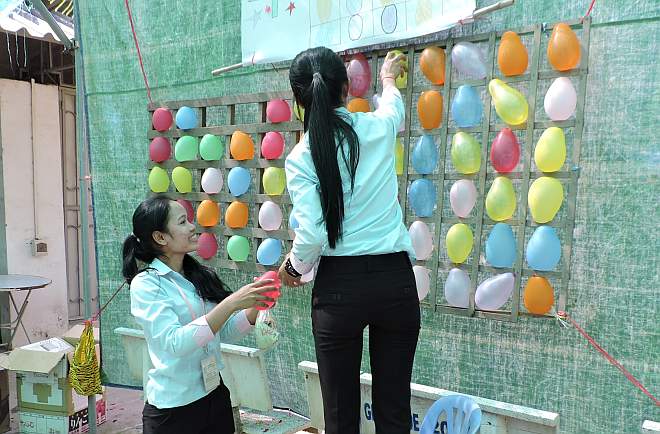 Also on the other side were various games such as this one where customers throw darts to pop balloons.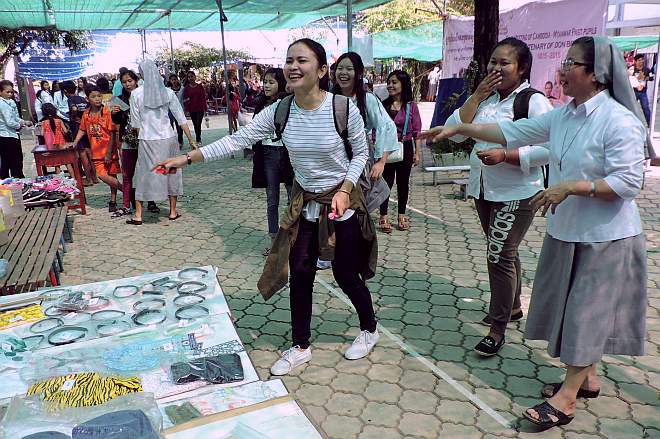 This young woman and her friend enjoyed tossing metal rings, trying to make them land around cans of soft drink spread out before them.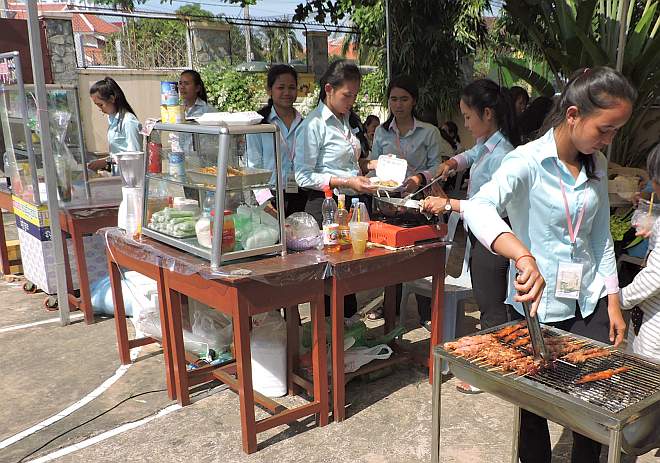 Another area of the grounds has several kinds of fast foods, typical Khmer dishes but also some sandwiches and cookies and other baked goods.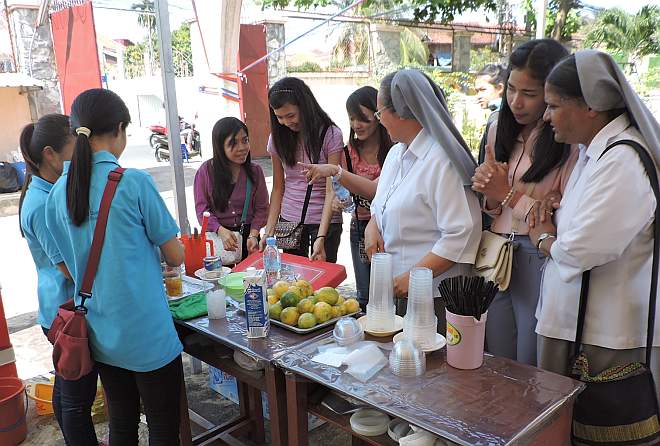 The afternoon was warm so this booth, selling crushed ice drinks with passion fruit and mango syrups, was very popular.