When the Khmer Rouge were advancing on Phnom Penh and the foreigners were all being killed or expelled, Bishop Yves Ramousse ordained Fr. Salas, a Cambodian priest, as bishop to care for the Cambodian church when Bishop Ramousse would have to leave. Fr. Salas became bishop on 14 April 1975 and the Pol Pot troops entered Phnom Penh the next day. In the next three and a half years, Bishop Salas and many other Catholic leaders died at the hands of the Khmer Rouge regime. Now every year there is a memorial ceremony held at the Tangkok Catholic church grounds in Kampong Thom Province where Bishop Salas died.
Hundreds of Catholic faithful, mostly young, converged on the church grounds in Tangkok, coming from all over Cambodia.
A small permanent shrine is maintained in one of the church buildings on the grounds, with photographs of some of the church leaders who died under the Khmer Rouge.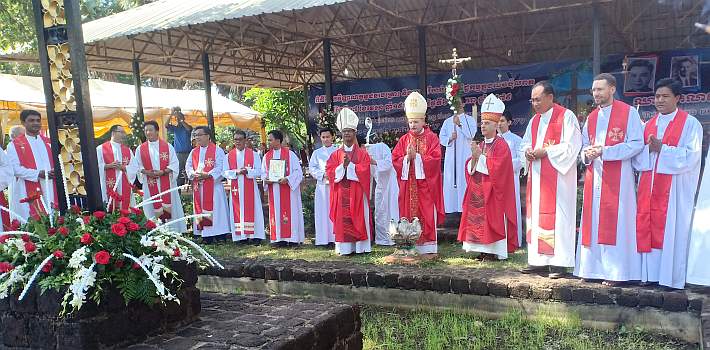 The service began with a procession to a large pavilion where an altar was set up. Before the liturgy, the three bishops from Cambodia and about 45 priests paid their respects at a large cross erected in memory of the martyrs.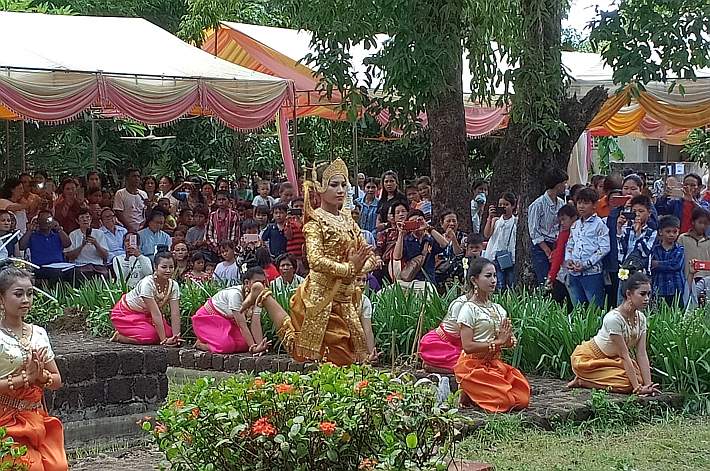 After the service a team of traditional dancers from the Battambang diocese performed a dance.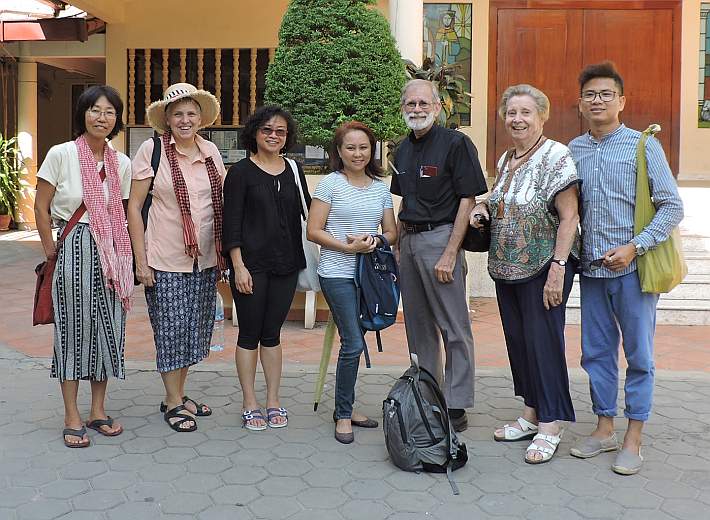 These are the members of the English Catholic community from Phnom Penh who made the 2.5-hour bus ride to Kampong Thom for the service.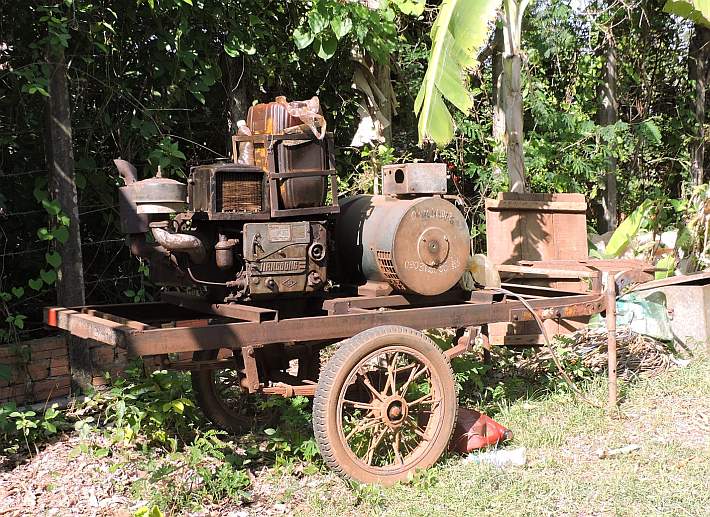 Just as a curiosity: this is the generator brought to the church grounds to provide electricity for the speaker system and the fans.