A weekend of surprises!
On Friday I turned 75 years old. I'd been through 75 birthdays before and hadn't celebrated one since I was about thirteen so it wasn't an overriding concern as 22 February dawned. Actually I didn't even think of it being my birthday until I got an e-mail birthday greeting.
A woman had called and asked to meet at 6:00 PM Friday night so I was waiting for her. A couple other people came by also and I thought that was odd but I was talking to them while I waited. Then the appointment came and asked me to step outside. I thought she was just getting away from the two I was talking with but when I stepped outside there was a group from our Tuesday prayer group and from the St. Vincent de Paul Society all gathered to wish me a happy birthday. Their coming was a total surprise!
Friday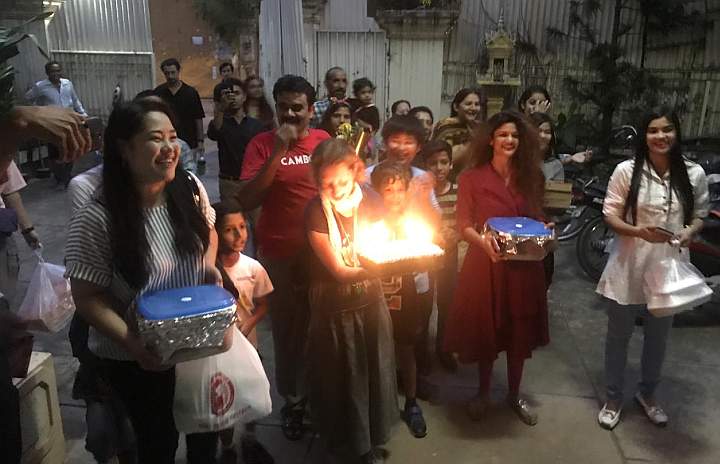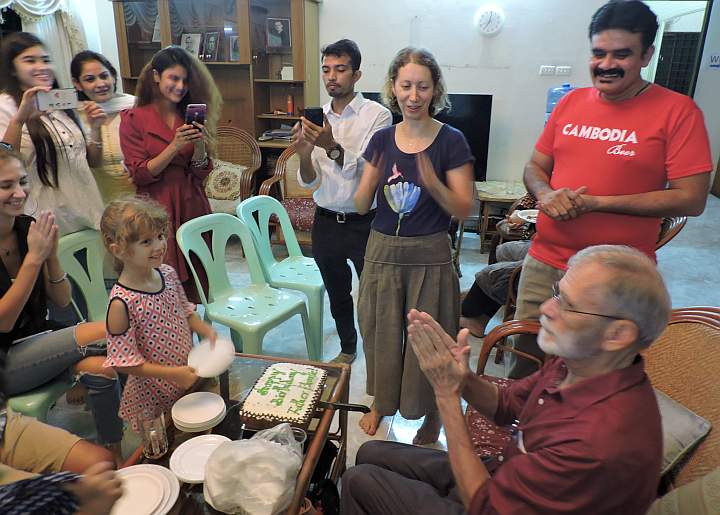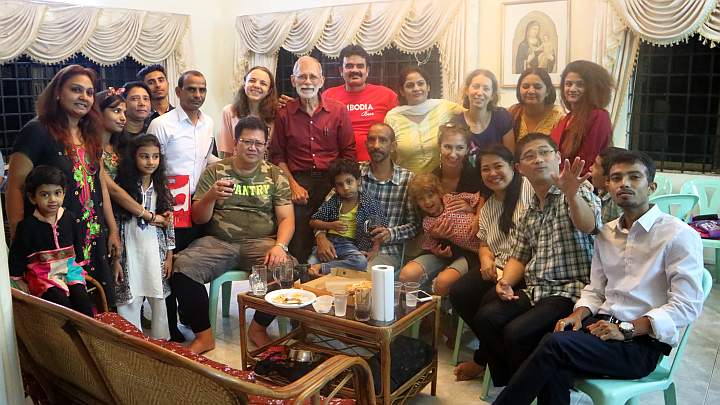 Sunday
You'd think I'd learn, especially when the lector added a prayer for me in the prayer of the faithful at the 10:00 AM mass this morning, but I was caught totally by surprise again as I walked to the back of church at the end of mass. I was presented with a cake and the congregation sang Happy Birthday!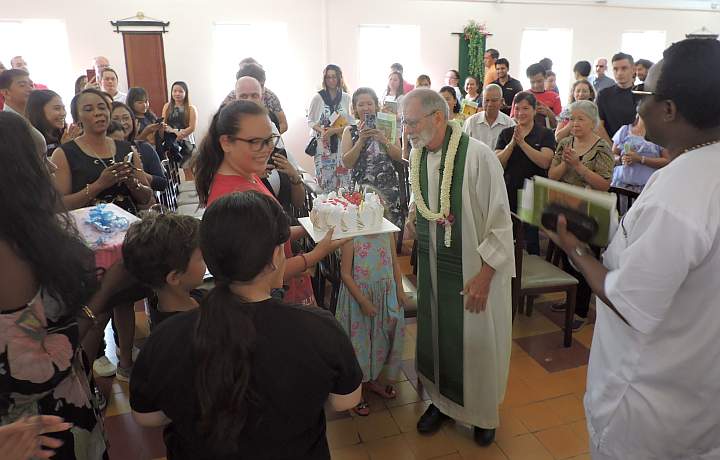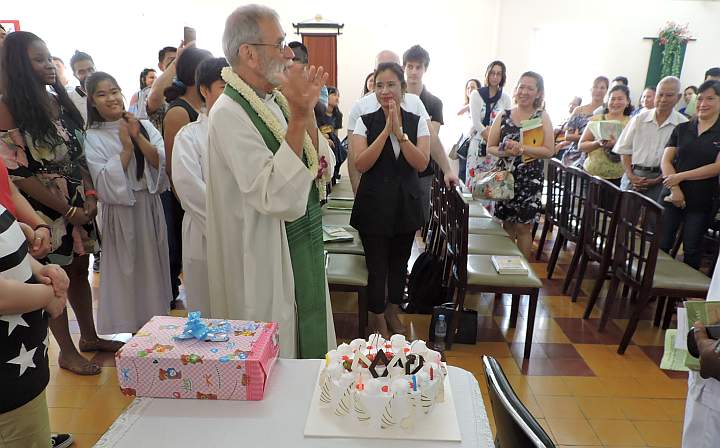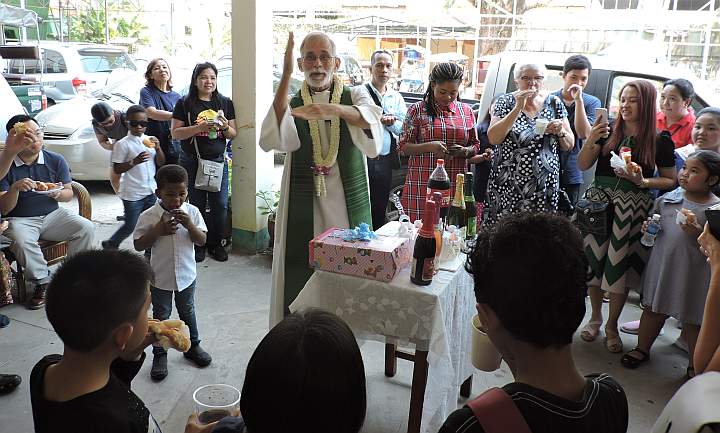 It turned out to be a surprising and wonderful weekend with beautiful people. Thank you all!