I started off in Phnom Penh this morning with a usual mass for Mother Teresa's sisters and then a meeting with Bishop Olivier and the priests of the Phnom Penh diocese.  Then from the meeting I headed to the airport for a 1:20 PM flight to Bangkok.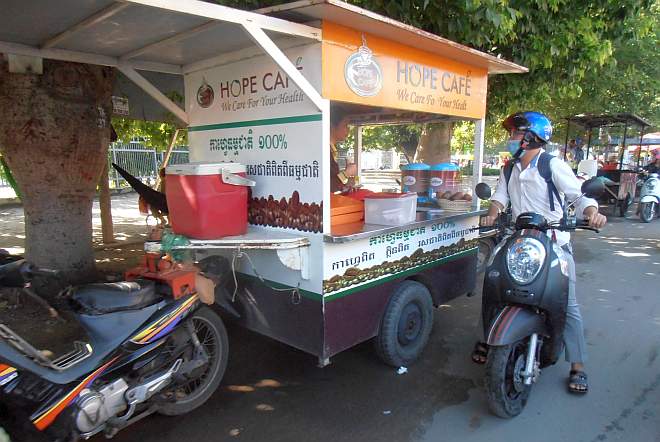 The meeting of the priests was at the new pastoral center in Phnom Penh Thmey, on the western side of town not too far from the airport.  There was a really bad traffic accident and we got held up on the road (I was on a motorcycle taxi) for about fifteen minutes.  This man took advantage of the non-moving traffic to get some coffee from one of Phnom Penh's ubiquitous coffee vendors.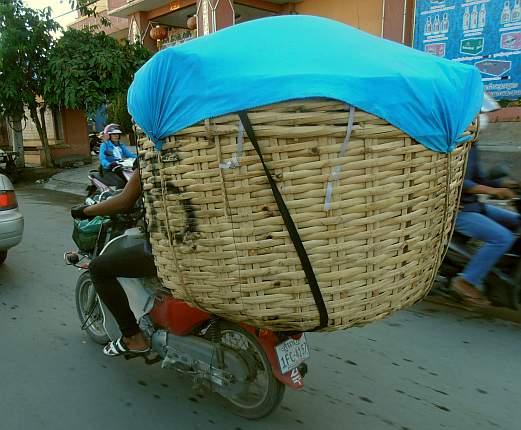 Once we got moving again, we came up behind this man who was almost a traffic jam by himself with a huge basket on the rear of his motorcycle.  I couldn't see what was in it but my guess would be that it was bread.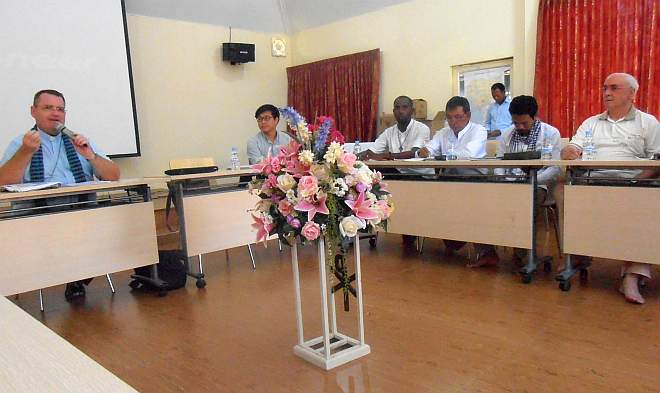 At the pastoral center we had one of our quarterly meetings with Bishop Olivier.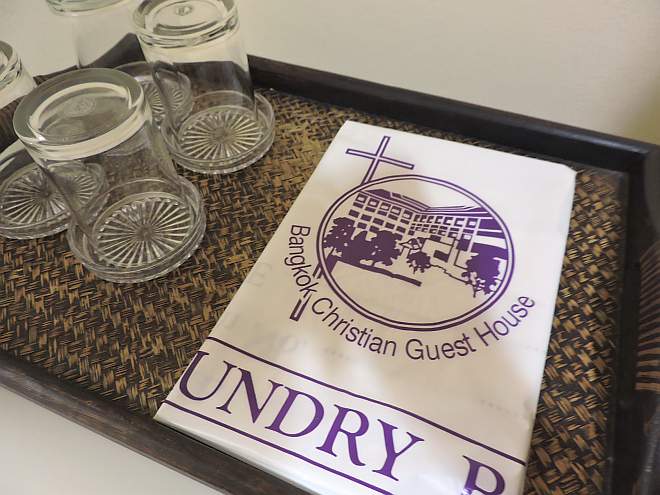 Finally about 5:00 PM I got to the Bangkok Christian Guest House, a really inexpensive place to stay and very near the BNH Hospital where Maryknoll has all our medical work done.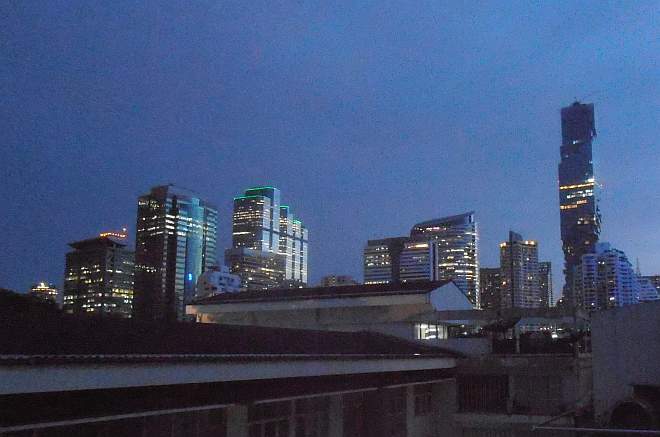 This is a view of part of Bangkok's skyline from my wiindow at BCGH.  The tall building on the right is quite distinctive because it has cutouts and sections "missing" that make it look like it has been damaged in some way.