After the board meeting ended, I had time on Saturday and Sunday to catch up with friends and to catch up on some work.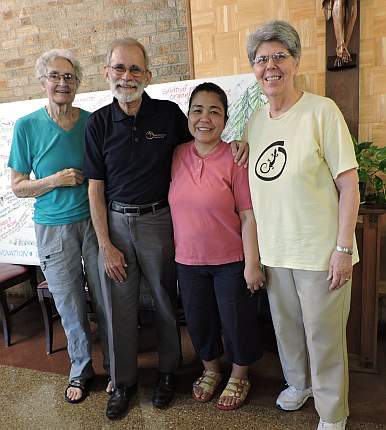 At lunch on Saturday I ate with the Maryknoll Sisters from Cambodia.  (L-R:) Luise Ahrens who just returned to New York for an education counselor project; Len Montiel who had just finished a major world-wide meeting there at the Sisters' Center; and Regina Pellicore who is finishing up as treasurer for the sisters and will return to Cambodia in January.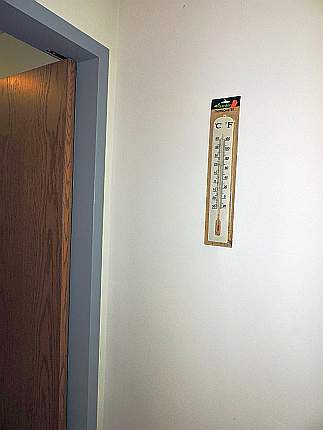 I was looking for a cheap wrist watch in a Dollar Store in Ossining and saw this big thermometer that would be useful in Cambodia.  I bought it for two dollars, wondering if it will get past the TSA security people.  Mercury thermometers are not allowed in checked or carry-on luggage unless they are in special containers because of the mercury in them.  But this one doesn't have mercury but some other red-colored fluid, probably alcohol and water.  When I get to the airport Tuesday morning, we'll see how much the TSA people are up on their chemistry.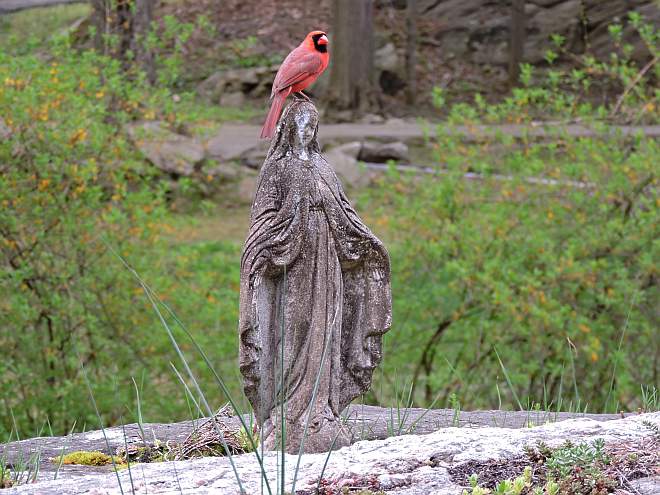 On the way over to lunch with sisters I passed this cardinal perched on Mary's head.  Maybe there's a theological point that can be built from the old saying: Sometimes you're the statue and sometimes you're the pigeon.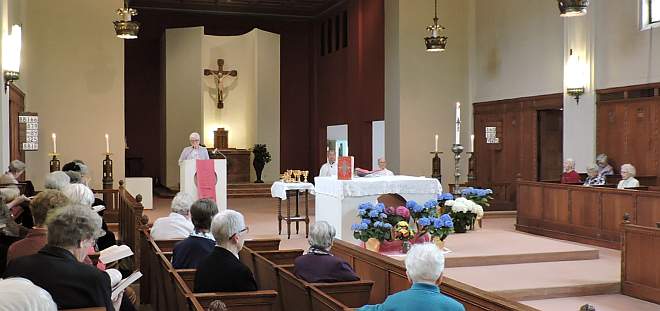 On Sunday morning I participated in the mass at the Sisters' Center where I was also able to reconnect with some of the sisters that I have worked with in Asia.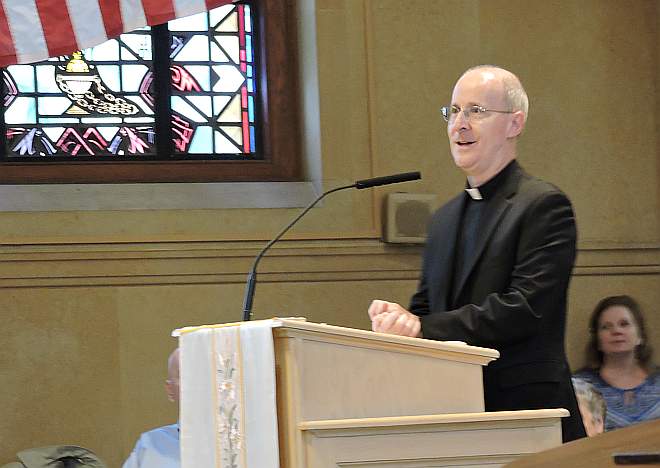 Sunday afternoon, Fr. James Martin, SJ, gave a 1 1/2 hour talk on the human and divine natures of Jesus.  He is a very delightful engaging speaker, and is also known for his work as an editor of America magazine and for his commentaries on the pope's visit and other big public Catholic events.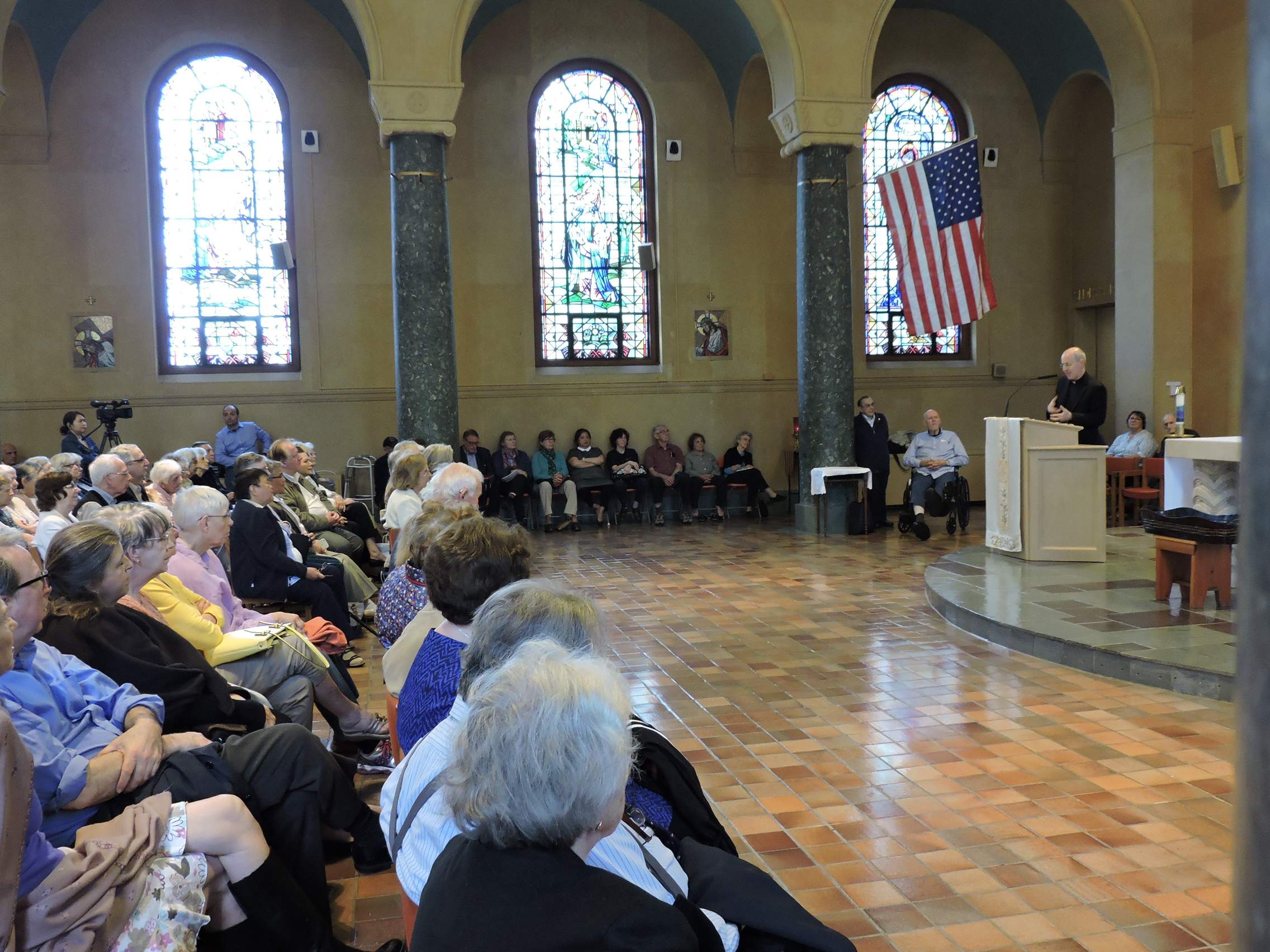 The Maryknoll seminary chapel was full with people from all over the area coming to hear Fr. Martin.  The chapel holds more than 600 people and in his talk he made a comparison with that assembly and the 400 people who were in Nazareth at the time of Jesus.  Fr. Martin worked with Maryknollers in East Africa when he was a seminarian.