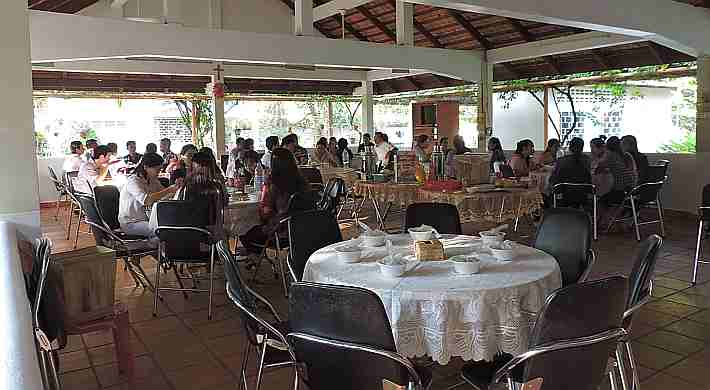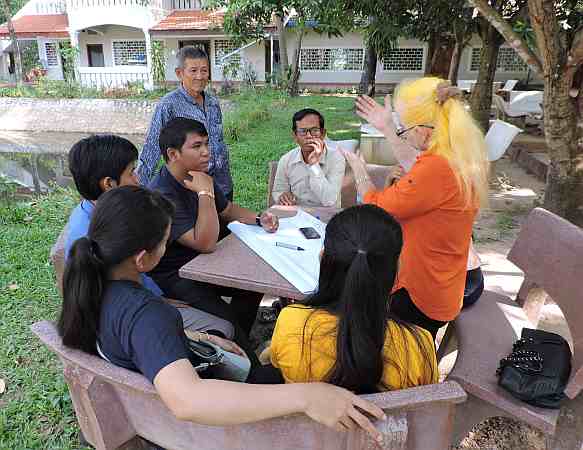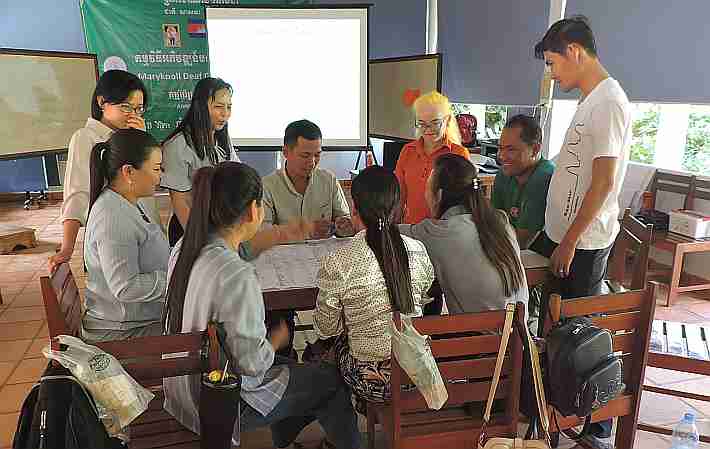 After lunch we had one more report from small groups and then we had a tearful farewell to some of our staff in Kampot Province who will lose their jobs with DDP at the end of December because of budget cuts because of reduced funding from some of our major donors.
Then there was a panel discussion, or really, a question and an answer session in which the staff could address questions to the management team about anything.
I couldn't get pictures of those activities because I was involved.  I asked someone to use my camera but somehow he didn't get any pictures.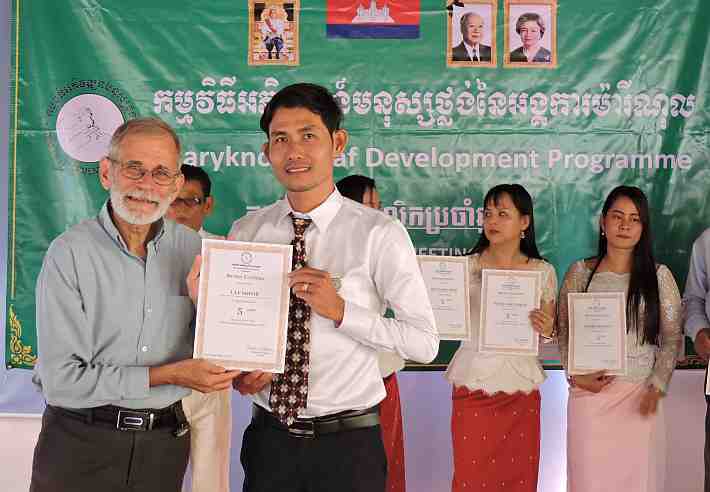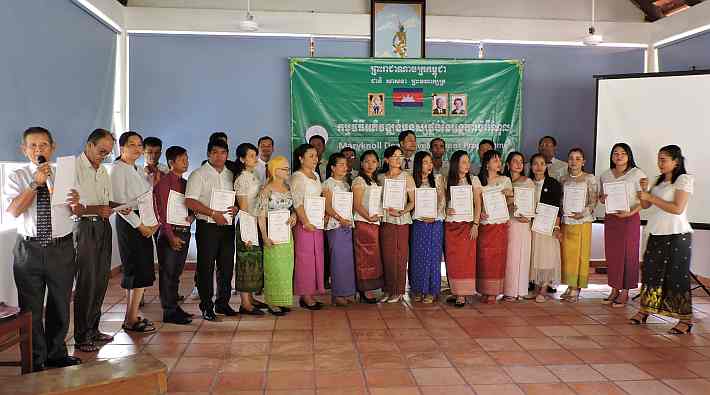 We then took a group photo of all the staff but again the pictures on my camera were no good.  After that almost the entire staff went running off to Angkor Wat.  Some of our staff had never been there before and it was really wonderful to provide them the opportunity to see their national treasure.
From Angkor Wat the staff then went into the tourist center of Siem Reap and ate and just walked around to enjoy the stalls and shops and night life there.