Today was a presentation about Cambodia and its culture and then in the evening dinner outside in a Phnom Penh restaurant and a boat ride on the Mekong River.
---
The lay mission group at breakfast at the pastoral center in Phnom Penh Thmey.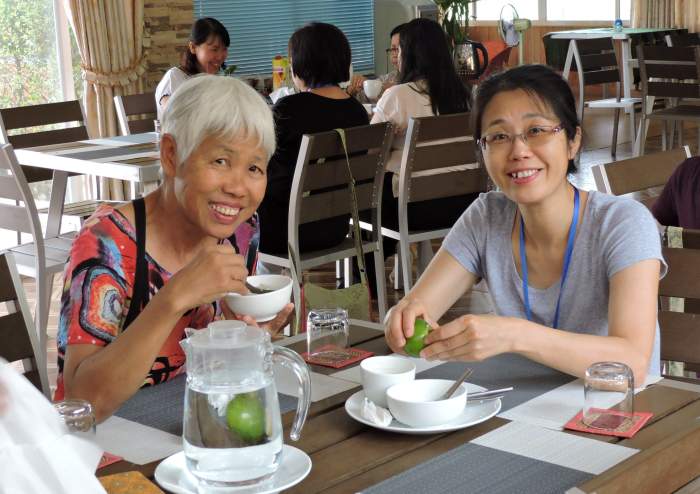 Two of the five lay missioners from Hong Kong at breakfast.
Very interesting stories of the Khmer Rouge era and explanations of Khmer customs and traditions were offered by Molika.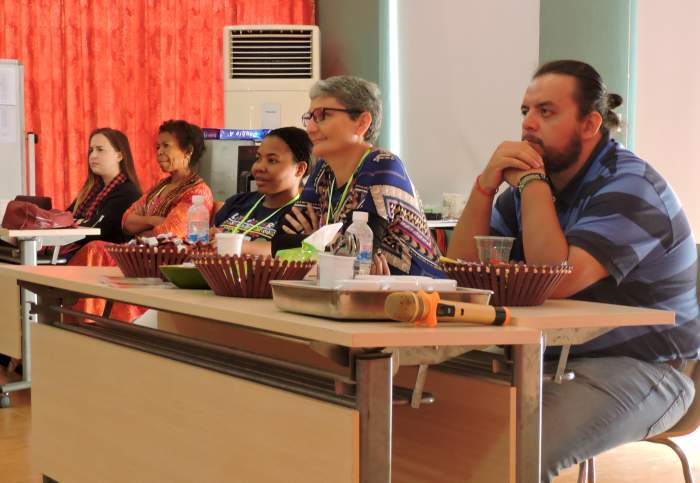 Some of the Cambodia organizers listening from the back of the room.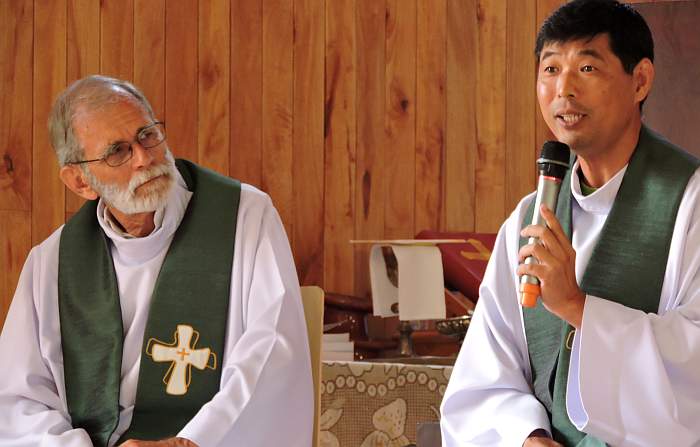 Fr. Charlie and Fr. Paul were the presiders for the liturgy today.  Fr. Paul is a Hong Kong diocesan priest now working in Cambodia for three years.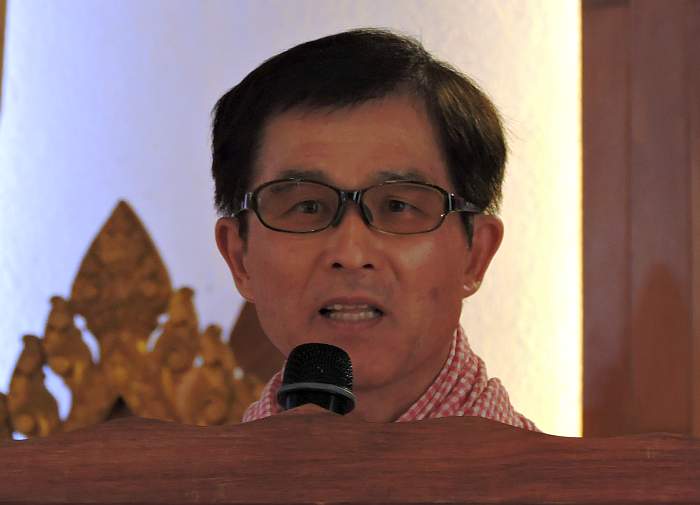 A representative from the Japan Lay Mission group offering an intercession at the prayer of the faithful.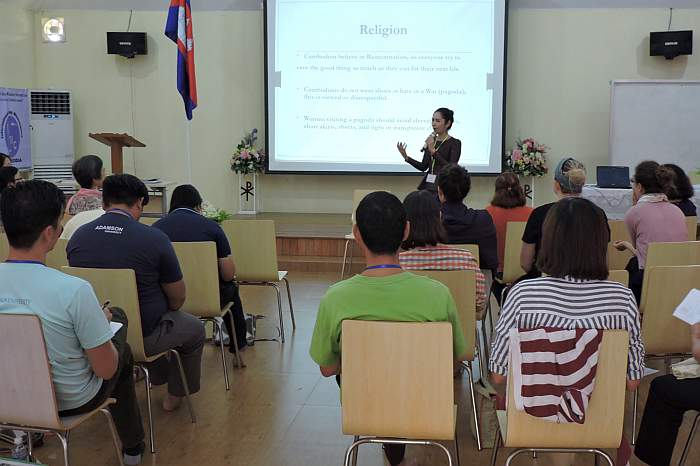 Molika continuing her presentation in the afternoon.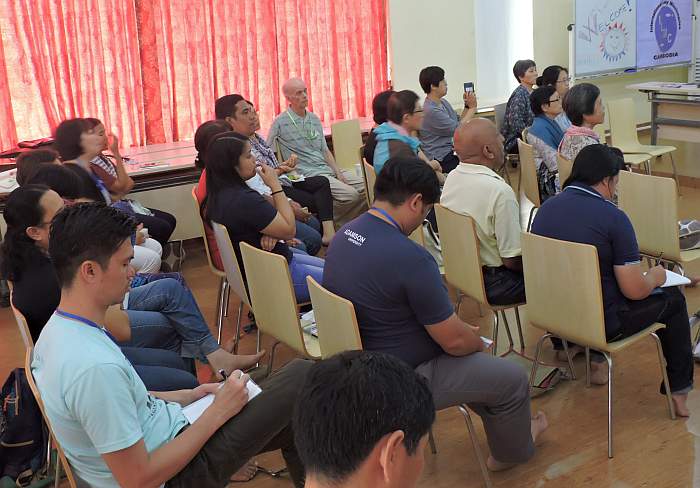 About 45 lay missioners attended this forum.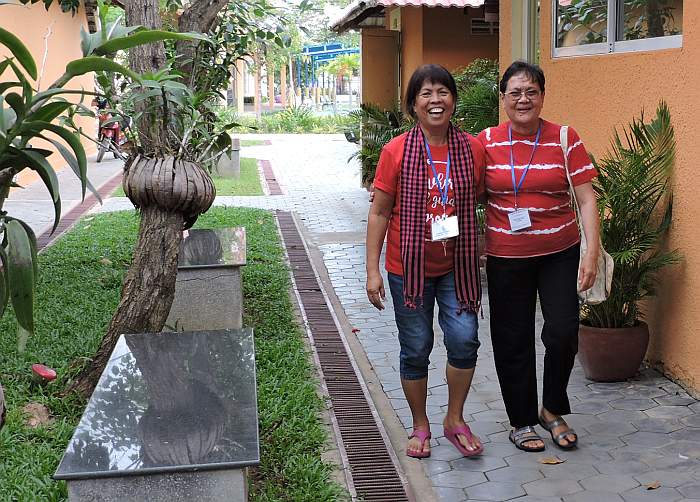 Two Filipinas enjoying their time together.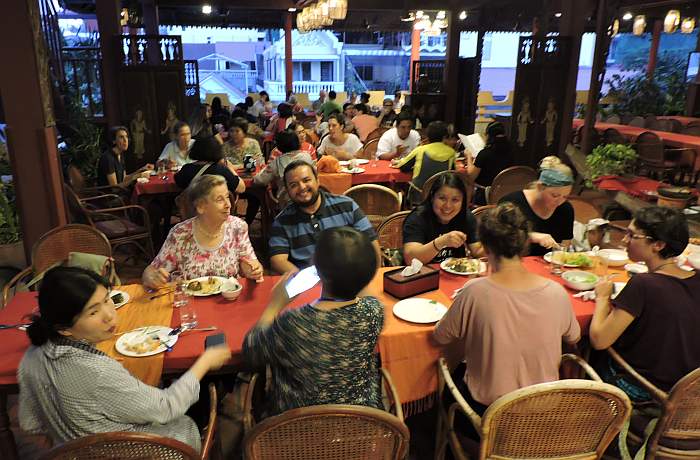 In the evening the group had a buffet dinner at the Khmer Surin Restaurant in Phnom Penh.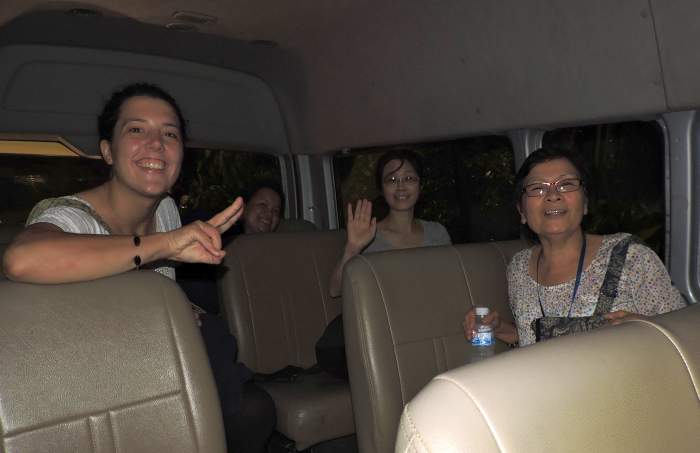 Afterwards it was back into the vans for a ride to the riverfront where they embarked on a boat ride on the Mekong River.