In 2015 about 200 Catholic deaf people gathered in Bangkok for the first Asian Deaf Catholic Conference.   It was a resounding success and it was decided to have another ADCC and this second gathering happened this year in the Philippines.
Today was a travel day for most of the participants, including me, going from Phnom Penh to Manila.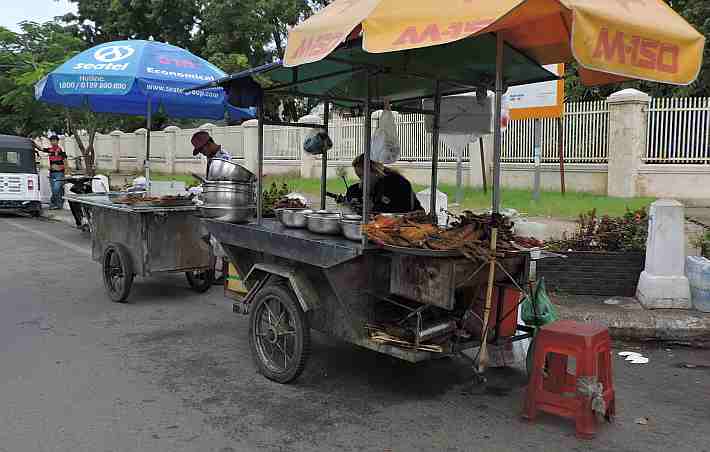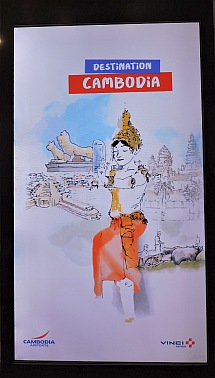 It is only a four-hour flight from Phnom Penh to Manila but to fly direct would cost me an additional $200 so I opted for a Malaysia Airlines ticket that started in Phnom Penh.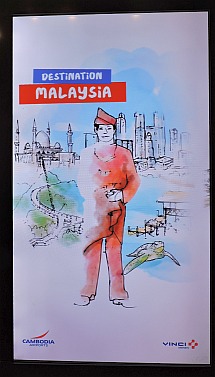 Unfortunately the cheaper flight through Kuala Lumpur included a four-hour layover in the airport there.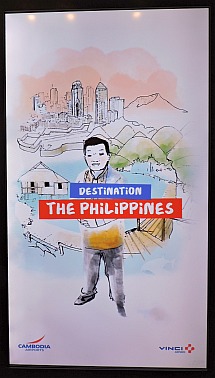 I finally arrived in Manila at 9:45 PM after leaving Phnom Penh at 11:00 AM.
Arriving in Manila, things stopped going so smoothly.  Getting off the plane, we were ushered into this mob of people waiting to pass through Immigration.   It was very congested in the back of the room but actual lines started to develop as we got near the counters for passport control.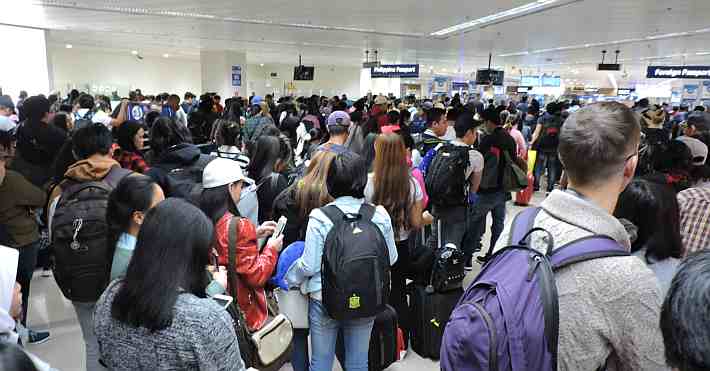 Once through Immigration, I reclaimed my suitcase and went looking for  a taxi.  Not seeing any signs for ground transportation, I asked a guard at the door where I could get a taxi and he pointed me to the right.  I had seen a line of yellow taxis on the left but since he directed me in the opposite direction, I suspected that the area on the left might be only a drop-off area.  When I got to the first vehicle on the right, though, it was not marked as a taxi and I realized it was a private limo so I reclaimed my suitcase and went back and found that the yellow taxis were able to pick up fares there.
I gave the driver the Oyster Plaza Hotel address and we got to the area indicated on Google Maps.  I saw the name Oyster Plaza on a building and stopped the driver but when I went to the door, it was locked and dark and didn't look like a hotel.  The driver had earlier thought we should go farther so I got back in and he took me to a completely different hotel, thinking that is what I wanted.  I told him I already had a reservation and to take me back to the first stop we made, and asked him to call the hotel for directions with the number I gave him.  It was a landline number, though,and he said his mobile phone can't call landlines.  I then tried calling with Skype on my phone, using a data SIM card I bought at the airport, but the phone data signal was so weak it couldn't connect.  Welcome to the Philippines, I was thinking….
Back at the original stop, I asked a guard on the street (with an assault rifle!) and he pointed out the Oyster Plaza Hotel farther down the block and we went there and I finally got settled about 11:30 PM by that time.  The hotel itself, inexpensive, is quite nice with small rooms that are perfect for me.