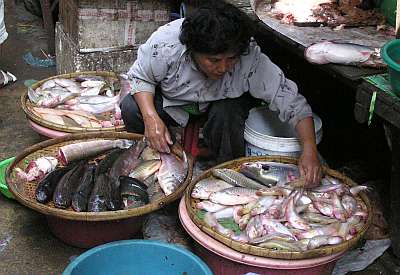 Fish are an important staple in the Cambodian diet. They are caught in the Mekong River, Tonle Sap Lake (the largest freshwater lake in Southeast Asia), and the Gulf of Thailand.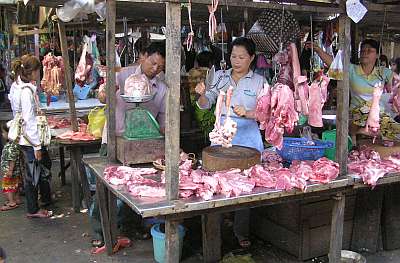 For those who can afford it, meat is an increasing part of the Cambodian diet. But refrigeration and hygiene have not caught up with increased desire for beef, pork, and chicken.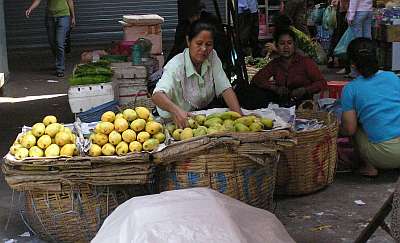 Mangoes are now in season and a popular choice for fruit in the markets.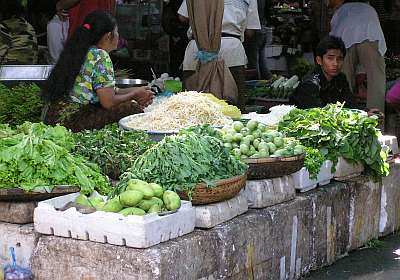 A few green mangoes and an attractive display of various green vegetables.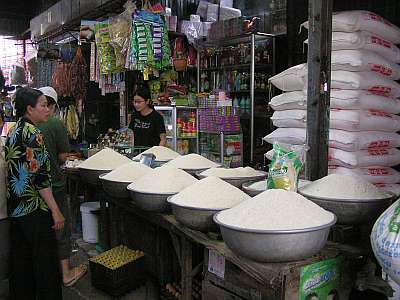 A meal without rice is not a meal. No matter how much you eat, it doesn't count as a meal until you have had rice. This stall offers various varieties and prices of rice.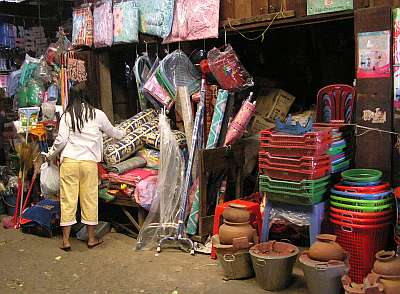 The market also has dry goods. Here is a shop selling housewares, especially the plastic variety.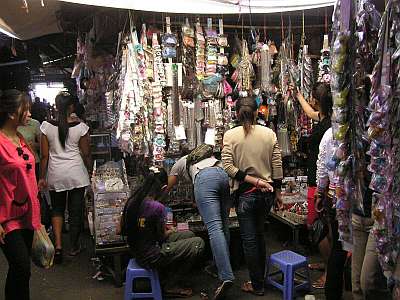 Hair ribbons and clips and various fashion accessories are available here.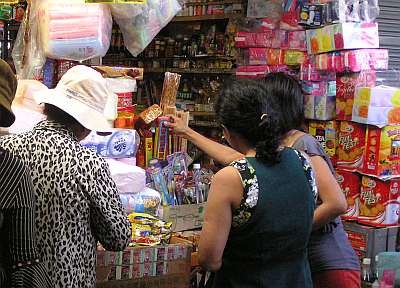 This stall offers some edible goods in tins, like the biscuits on the right, plus other packaged commodities like incense and paper goods.